The Rockridge Post Prom Planning Committee would like to thank the Moline Chick-Fil-A for their amazing generosity. Jon Klavohn and his awesome Chick-Fil-A team donated sandwiches in support of the upcoming Post Prom event. Chick-Fil-A ROCKS!!!

Last week to register!! Please share to get the word out! If you are a new registrant, go to
www.rockridgeball.com
to get started. If you've been part of the fun in the past, you should have received an email with details. If you know anyone who wants to umpire please text Amy 309-207-9183. She will be getting in contact with you soon for availability and field preference.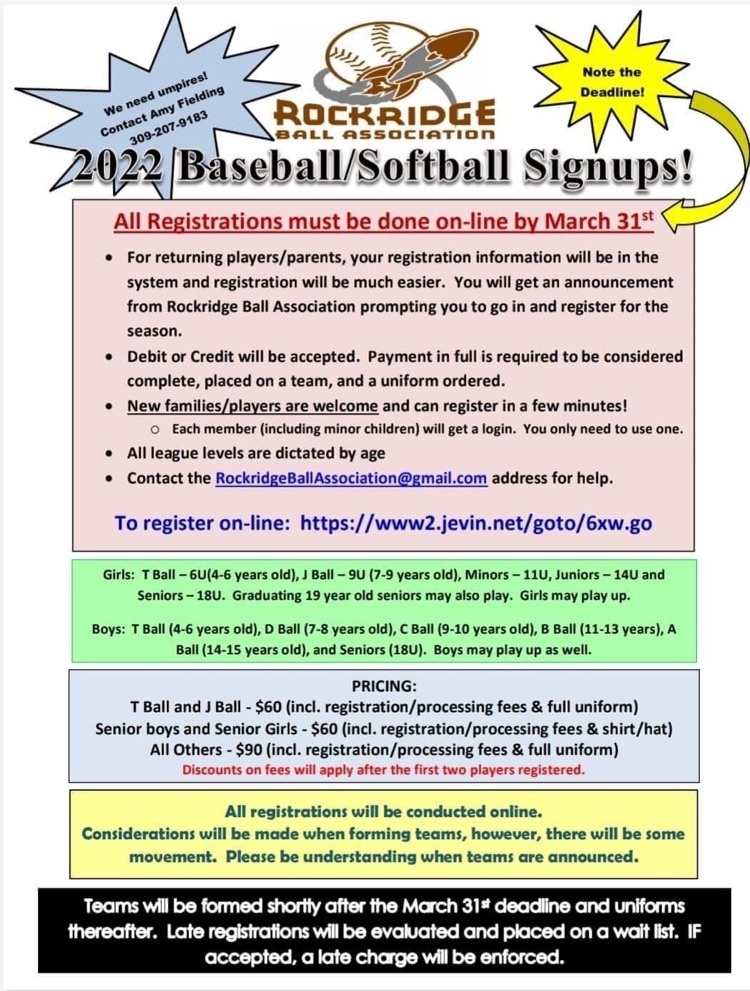 FBG Service Corp, the district's custodial service provider, is seeking a full-time 2nd shift manager position. For more info, or to apply, please contact Chris Bragg at 309-781-6735.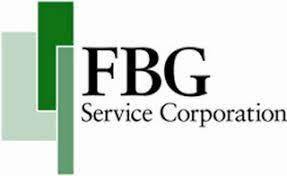 Students at Taylor Ridge Elementary competed in their March Madness Reading Event. Guest celebrity readers from Rockridge HS read their favorite books and the students completed their brackets to predict the winning titles. Winning students are pictured with their brackets.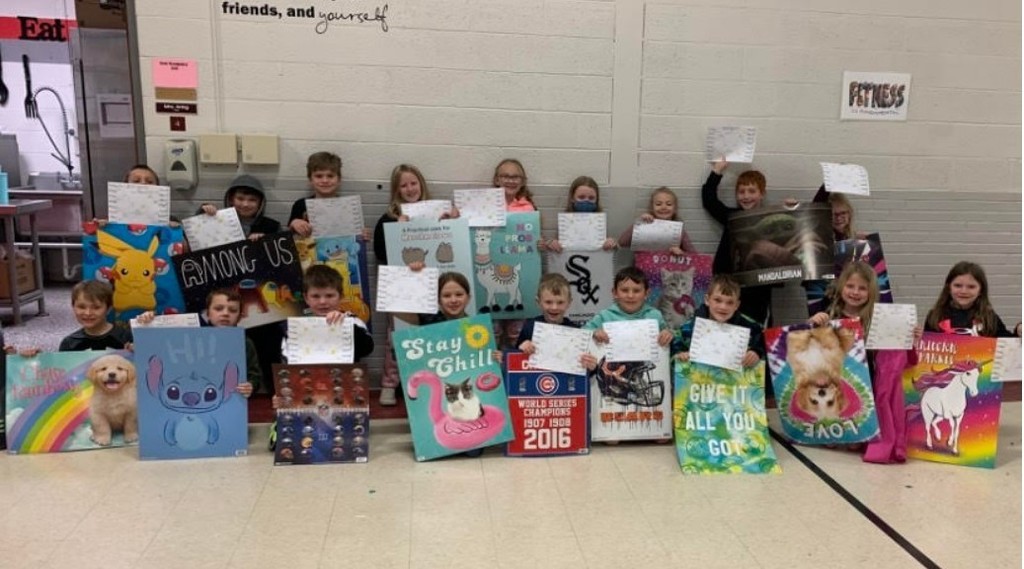 We wanted to remind everyone that there are two days left to participate in the virtual engagement platform. Please use the following link to participate:
https://tinyurl.com/yzcdewkc
Please remember you have until Friday, March 25, 2022 to share your insights about the future of Rockridge facilities and student programming. Use the following link to participate:
https://tinyurl.com/4dttdvpb

Varsity and F/S softball games for tonight will now be played at Rockridge. Varsity softball will start at 4:30. F/S softball will follow. Varsity baseball will be, as scheduled, at Rockridge at 4:30. F/S baseball will be at Northside Park in Aledo at 4:30.

Please click the link for information on 2022 Rockridge Ball Association Registration. The registration deadline is March 31st.
https://bit.ly/3q7VAd9

Reminder that school is dismissed at 11:30 am on Wednesday, March 16th.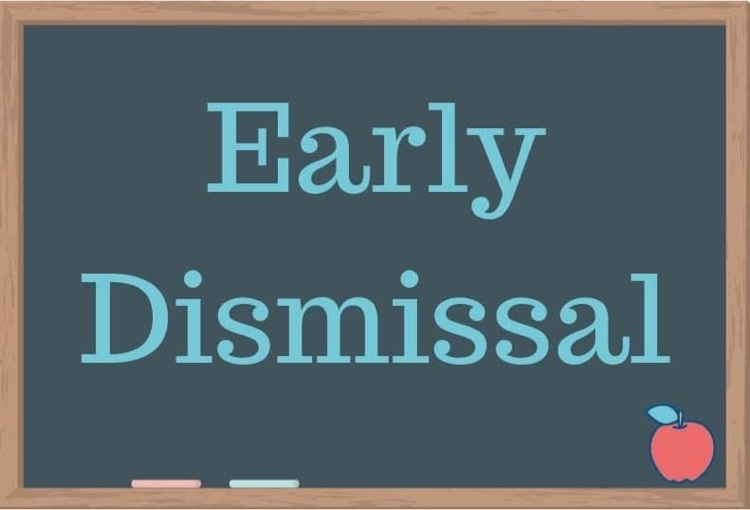 Rockridge CUSD #300 has embarked on the process of long-range planning to include both enhancements to facilities and student curriculum/programs. Please use the following link to participate in the process:
https://tinyurl.com/5cdzmhen

Congratulations to RHS Senior Jacob Peterson who was selected as the March Student of the Month!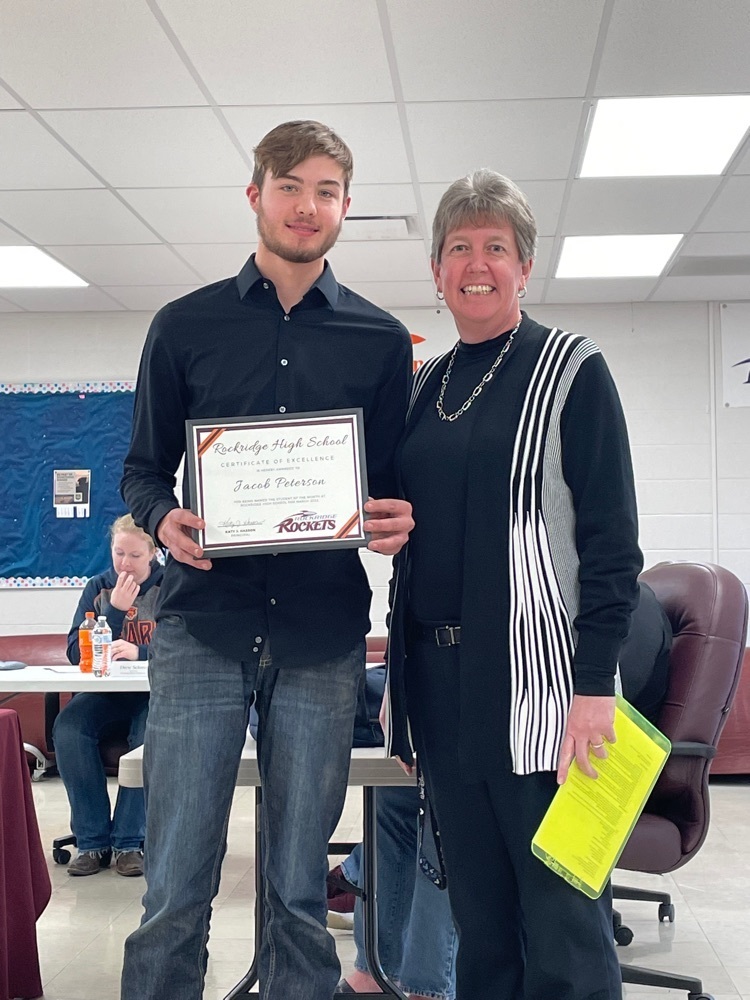 Congratulations to our Second Grade Students of the Month! TJ Waldron (IL City) & Veirah Bognar (Taylor Ridge)!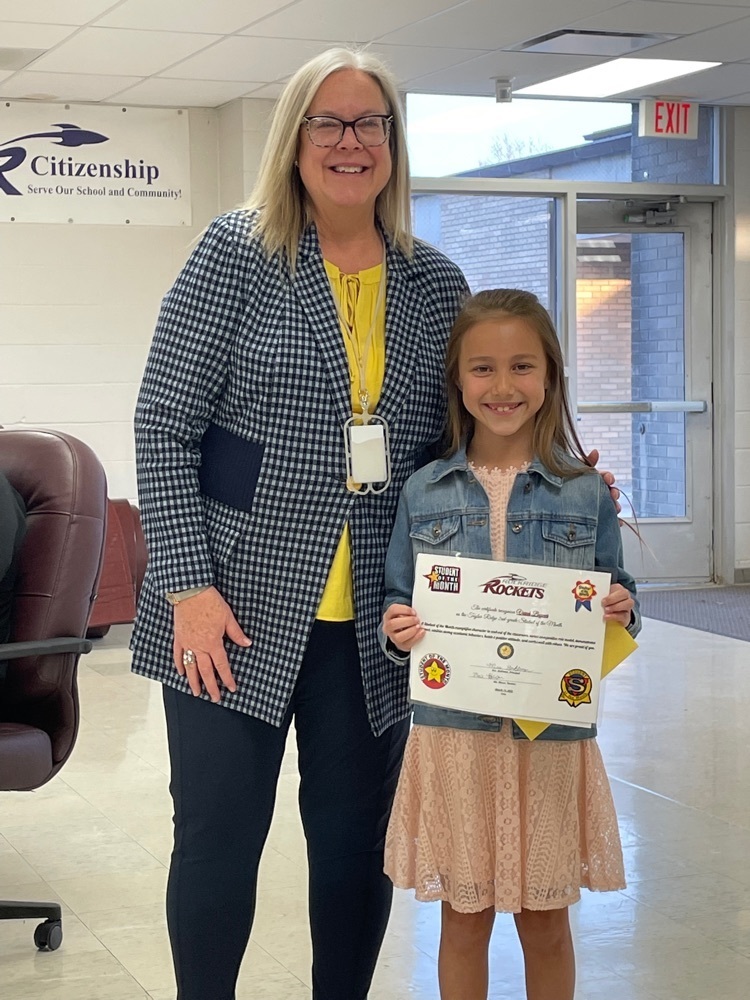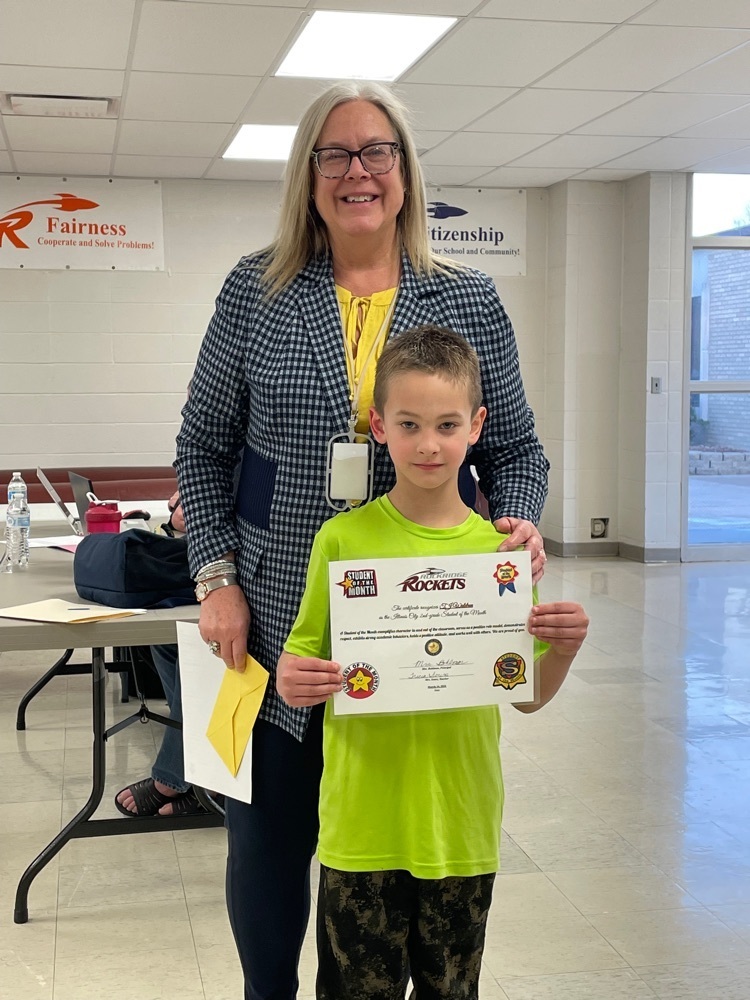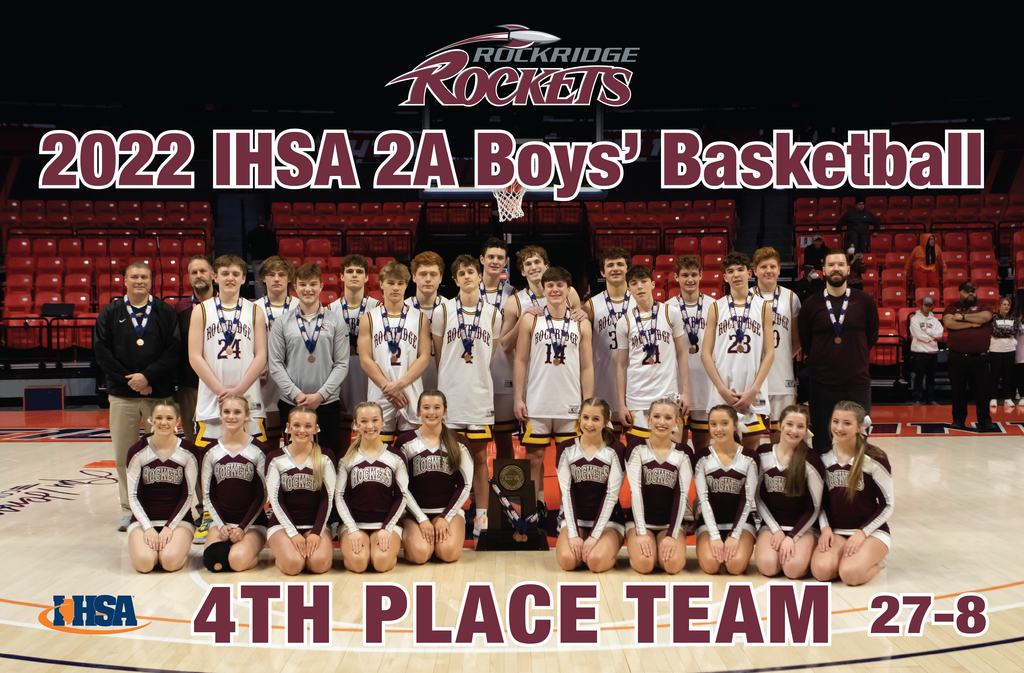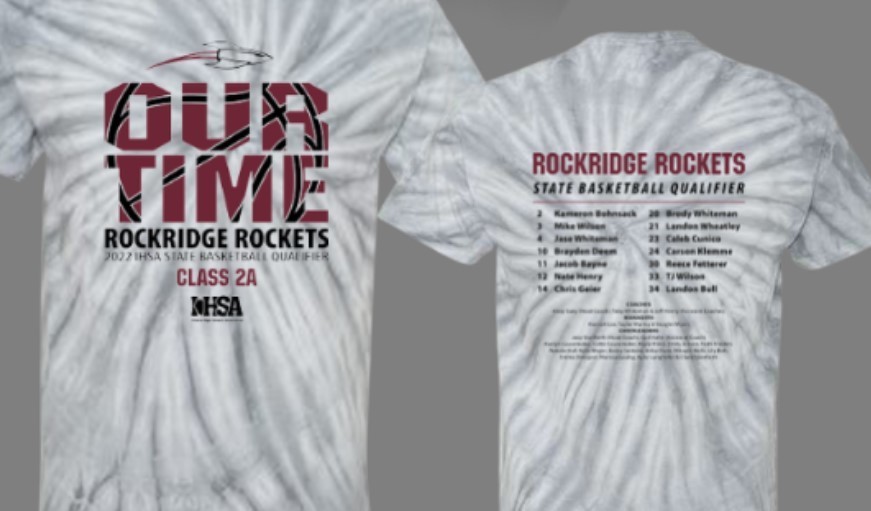 Thursday, March 10, 2022 will be a non-attendance day for all schools in the Rockridge CUSD #300. We will look at all possible options to make this day up later in our school calendar.

State BBall Tickets are on sale for Rocket Fans at StateFarmCenter.com. Click "Buy Tickets", then "IHSA Basketball Tickets". Look for the Promo Code box under the IHSA logo and enter MAROON2A to access our tickets in sections 218, 219, & 220.