Congratulations to our 22-23 Rockridge Retirees! Mrs. Lei Scarff has taught HS Biology since 2005 and Mr. David Lee has been a Bus Driver since 2004. Thank you for your service to the Rockridge School District!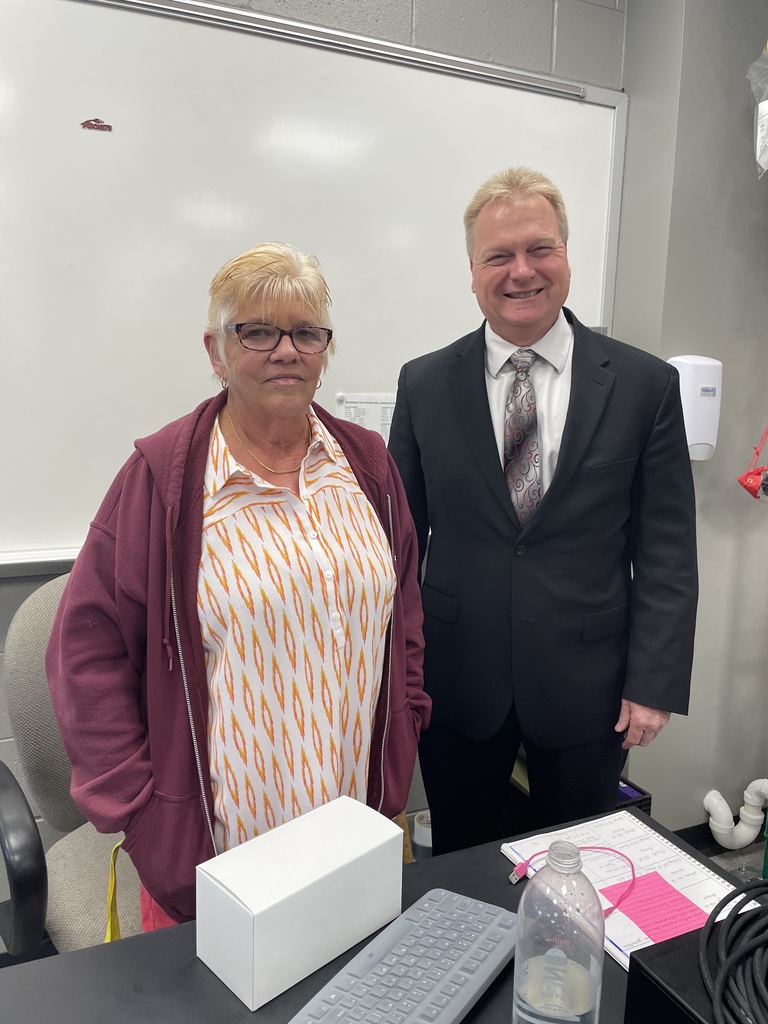 Food Service/Cafeteria Worker JH/HS 5 hours per day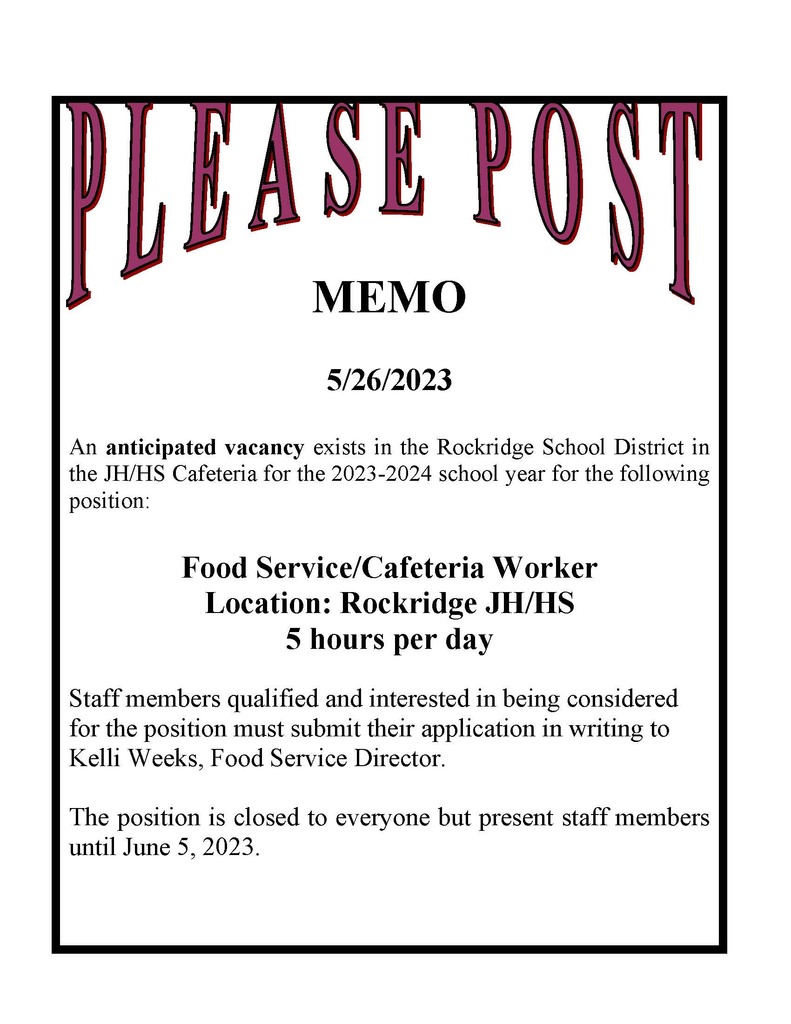 Super Fan Aug E Kerres!!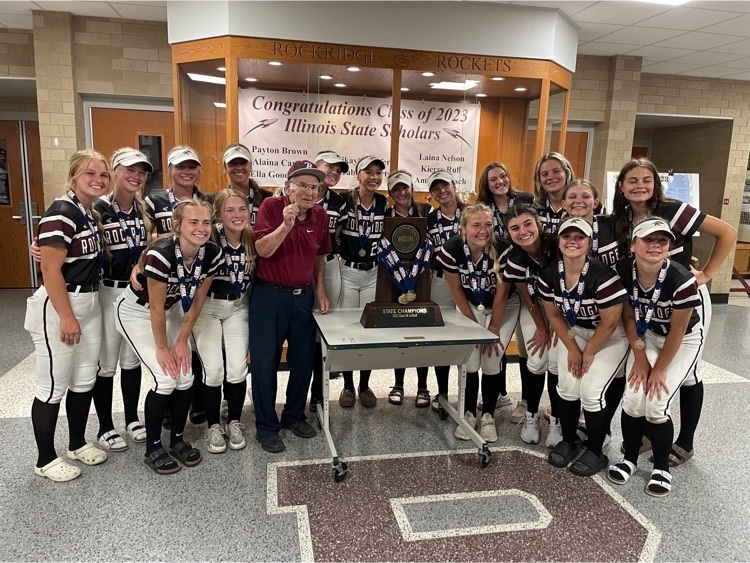 The trophy has arrived home at the Ridge!!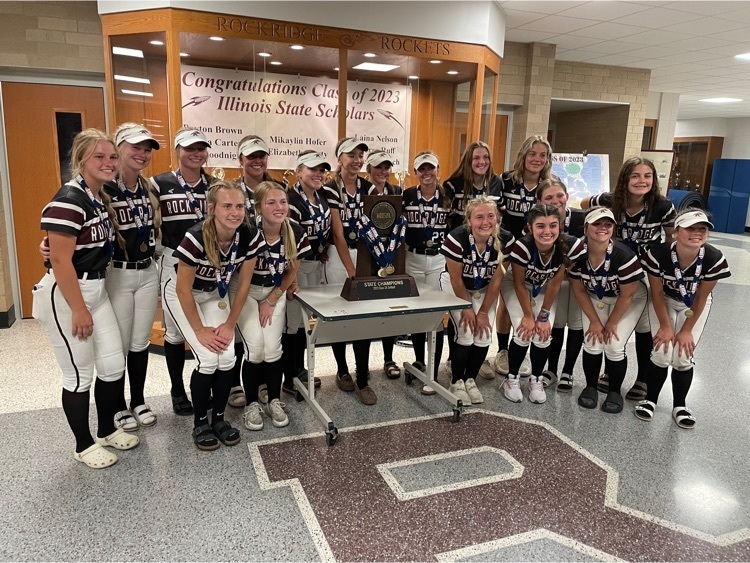 CONGRATULATIONS STATE CHAMPIONS!!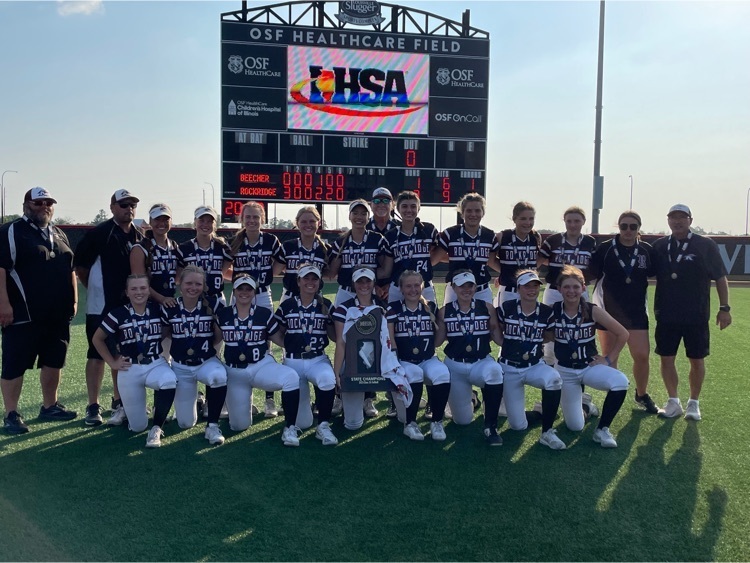 🥎🚀🔥🥎🚀🔥🥎🚀 Rockridge 7 Beecher 1 The Rockets are BACK-TO-BACK-TO-BACK STATE CHAMPIONS!!!! 🥎🚀🔥🥎🚀🔥🥎🚀

Neither team scores in the 6th. Rockridge 7 Beecher 1 headed to the 7th.

The Rockets add two more runs to lead 7-1 after five with a lead off triple by Kendra Lewis, a RBI double by Kori Needham, and a sacrifice bunt by Cierra Bush.

Rockets plate two on a 2-RBI double by Morgan Hofer. Rockridge 5 Beecher 1 after four.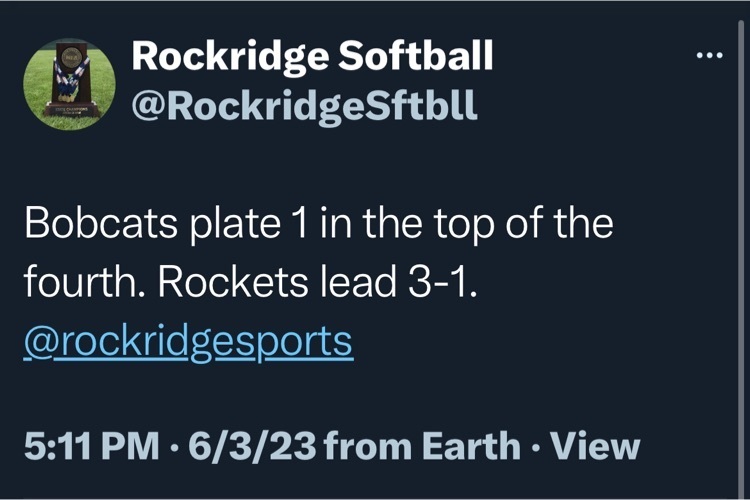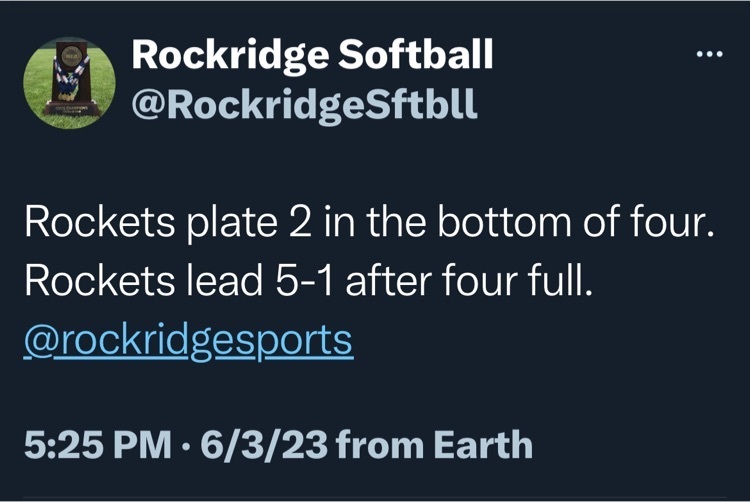 Rockridge 3 Beecher 0 after three complete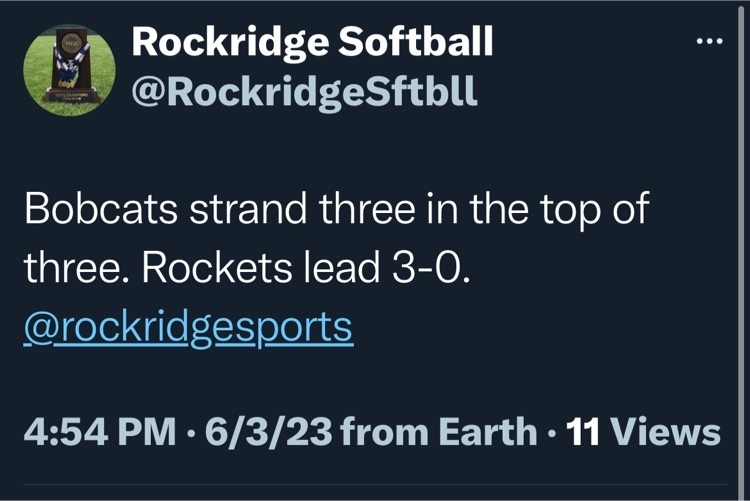 Rockets lead Beecher 3-0 after two full innings in the State Championship game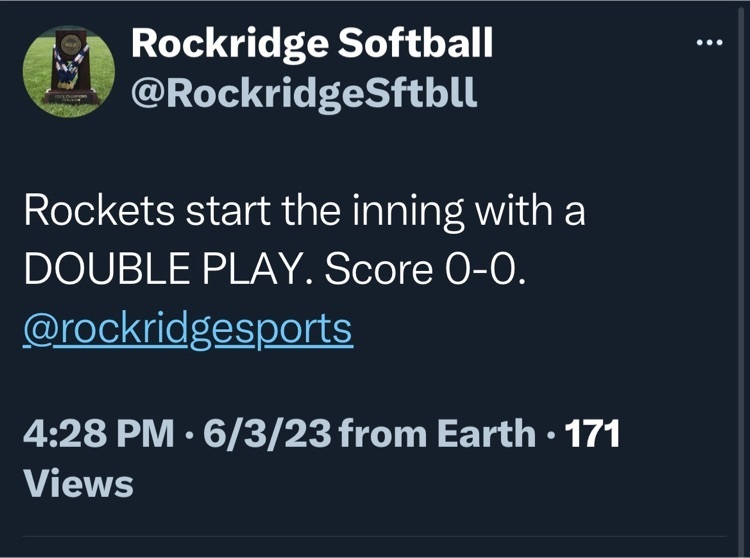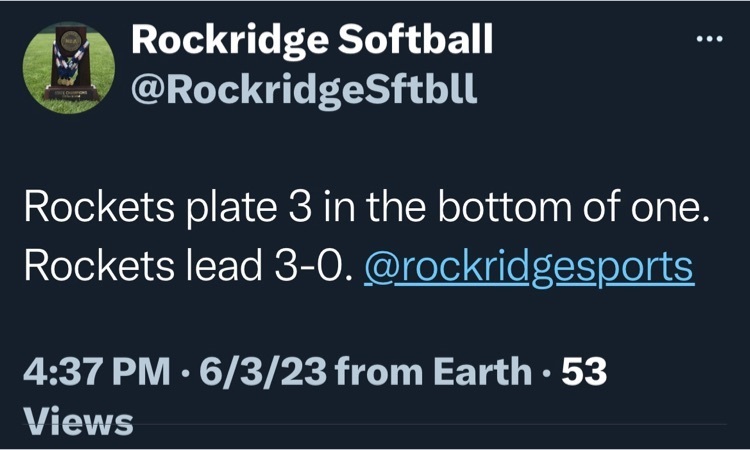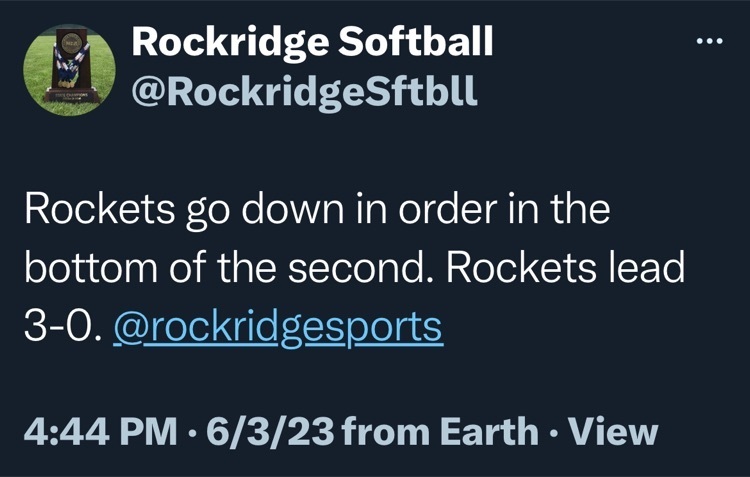 The 2A third place game is just starting. The championship will start between 4:00-4:30 depending on how this game goes.

The Rockets are the HOME team for today's championship. The fan section is on the third base side.


🚀🥎🚀🥎🚀🥎🚀🥎 The Rockets are going to the 'Ship!! Rockridge 6 Effingham St Anthony 2 / Final / Rockridge will face Beecher tomorrow afternoon for a State Title!! #Extraordinary #NeverSettle


Tickets for this weekend's Softball State Finals are ONLINE ONLY at GoFan.co Search "IHSA" then scroll to find each day's tickets Parking is $10 for a weekend pass - sold onsite Additional Fan Info can be found at
https://www.sluggerpeoria.com/faq/

The Rockridge Rockets are GOING TO STATE!! Winners over Rock Falls 14-2 in 5 innings!!

Awesome 6-4-3 double play turned by Rockridge to end the top half of the 4th!! @rockridgesoftbl leads 12-2.

Go Rockets!!