Friday's Football game at Sherrard will be a JH/Varsity doubleheader. The JH game will start at 5:00 pm and will be running clock to allow varsity warm-ups to start on time. The Varsity game will start at 7:00 pm. Gates will open at 4:30 pm for the JH game.

Congratulations to the 2022 RHS Homecoming Royalty: Noah Jorgensen & Amelia Rursch!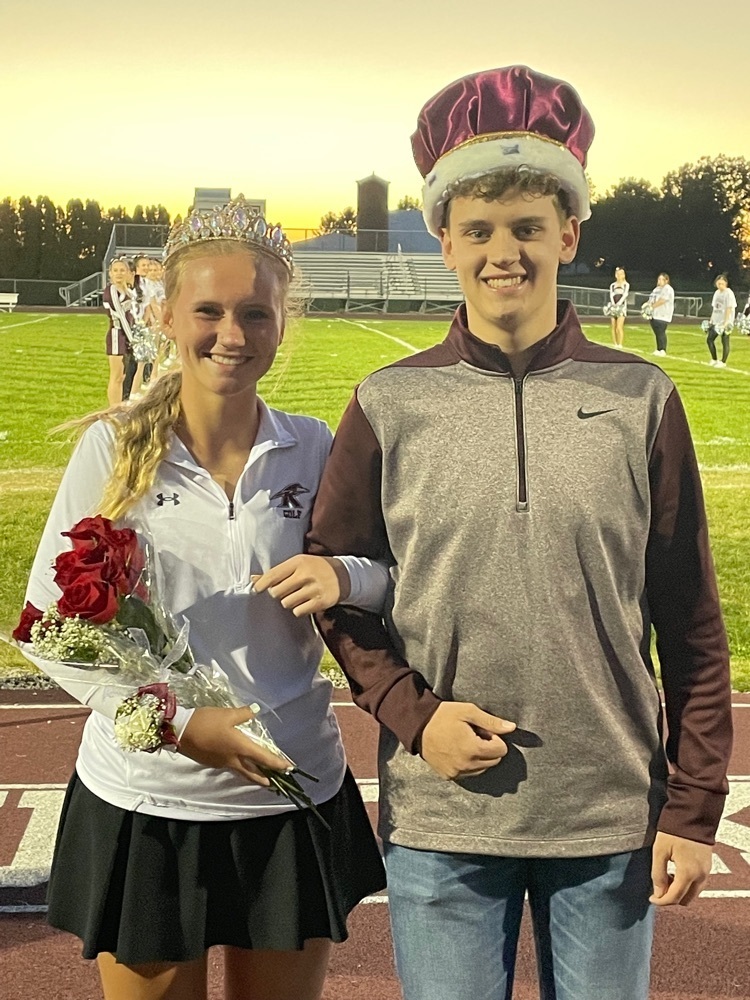 HS students having fun during Activity Day today!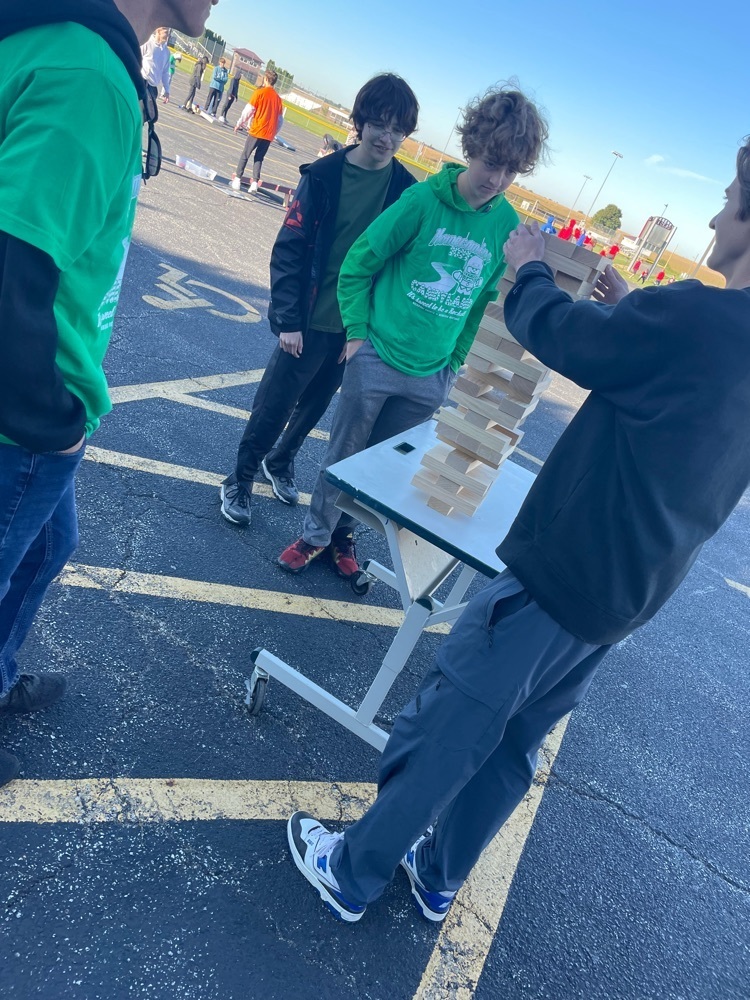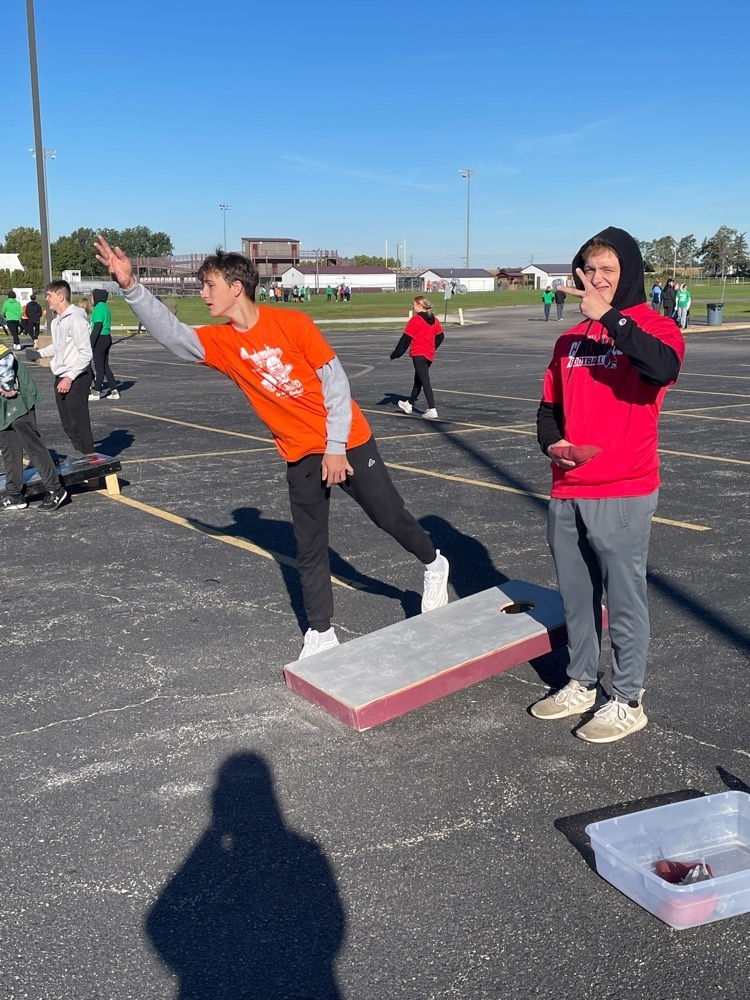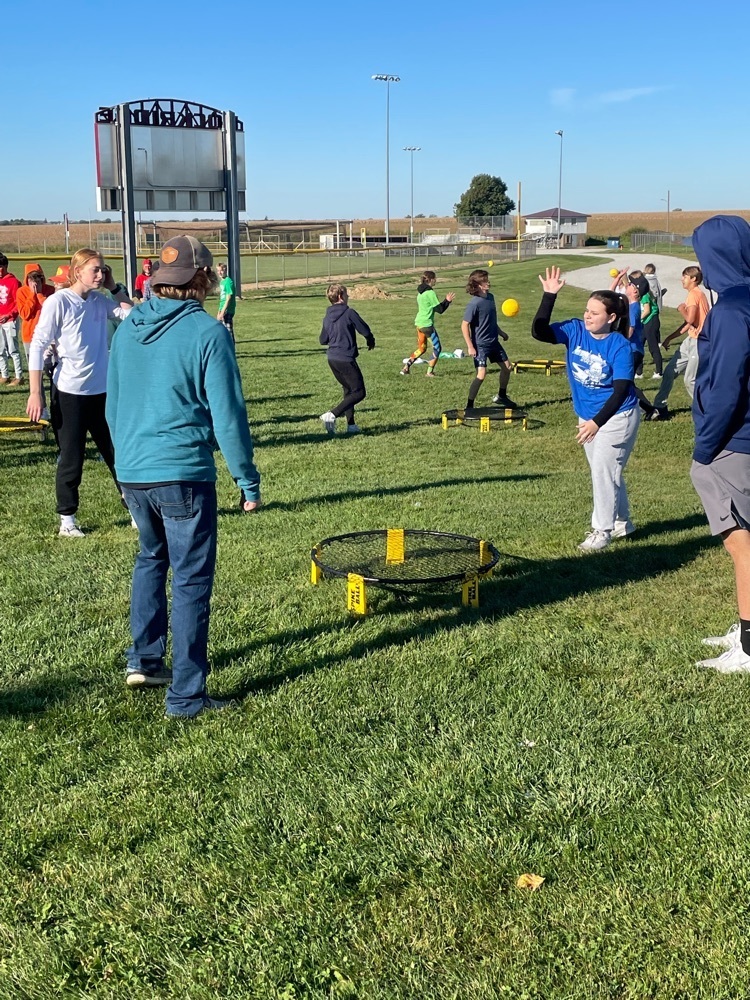 HS Activity Day is Today: Dress appropriately for the chilly morning! Students will NOT be allowed to go to cars or lockers once we start!

Homecoming Walking Taco Supper - Thu Sept 29 - 4:30 pm to the end of Pep Rally at the FB Field Concession Stand.
https://bit.ly/3xZ15il

Rockridge will celebrate Homecoming next week with dress-up days each day. The theme this year is "Candyland". HS Activity Day is the morning of Thursday, September 28th. The Homecoming Parade will be in Edgington starting at 5:30 pm Thursday. It will be followed by a Walking Taco Supper at the Football Field Concession Stand which benefits the Junior Class and a public Pep Rally at the Football Stadium, where the King & Queen will be announced. The Rockets will take on the Morrison Mustangs in the Homecoming Football Game on Friday, September 30th at 7:00 pm. The Homecoming Dance will take place in the North Gym from 7:30 to 10:30 pm Saturday, October 1st. Members of the Homecoming Court are pictured in the attached photo: Front Row: Freshman Attendants Caleb Cox & Kaycee Price, Junior Attendants Colin Huntley & Kylie Meyer, & Sophomore Attendants Bailee Ryckaert & Wrigley Evans Middle Row: Senior Attendants / Queen Candidates Callie Causemaker, Emily Jensen, Payton Brown, Malorie Workman, Cierra Bush, Ella Goodnight, & Amelia Rursch Back Row: Senior Attendants / King Candidates Nicholas Viren, Zayd Evans, Chris Geier, Noah Jorgensen, Kameron Bohnsack, Bryan Blumenstein, & Kamden Weinert

Congrats to Alaina Carter, who was recognized with Academic Honors from the College Board's Rural & Small Town Recognition for her academic excellence!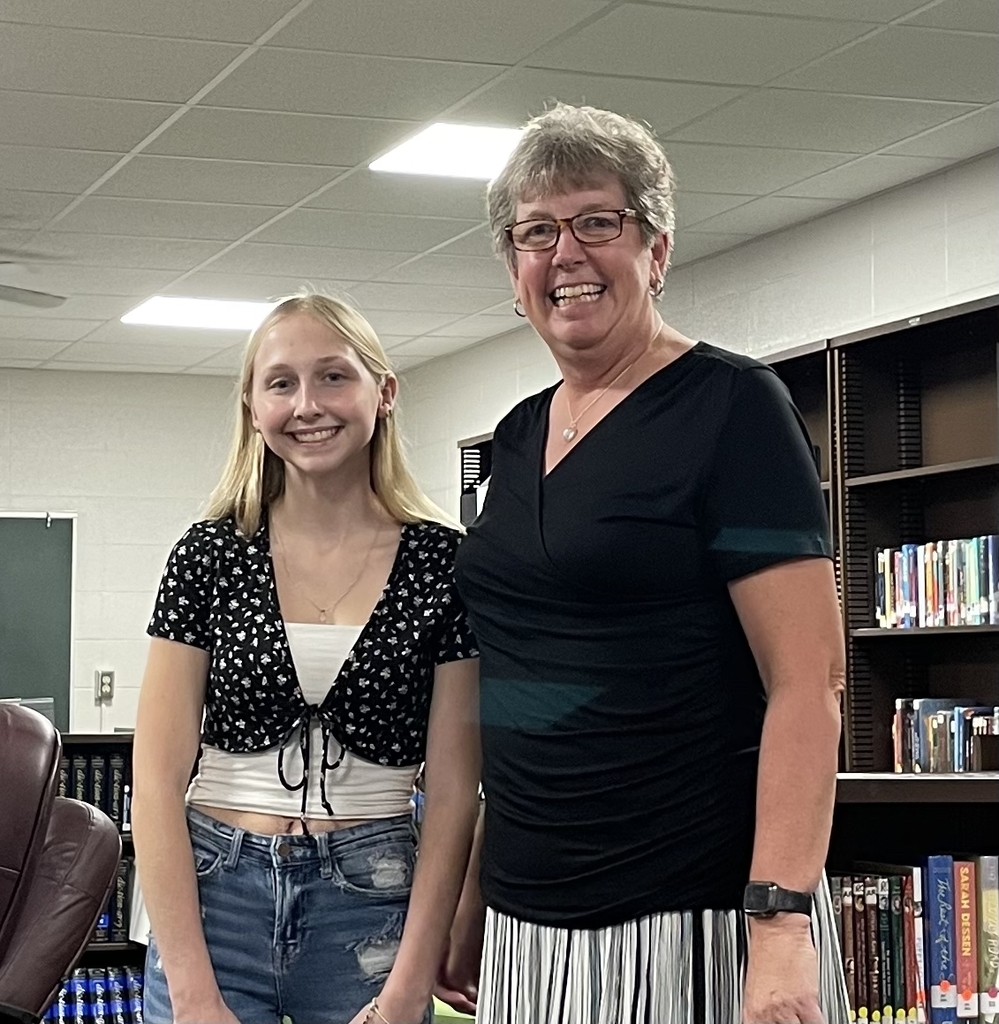 Congrats to the Students of the Month who were honored at Monday's Board Meeting! Noah Jorgensen (HS) & Garrett Buser (8th Grade).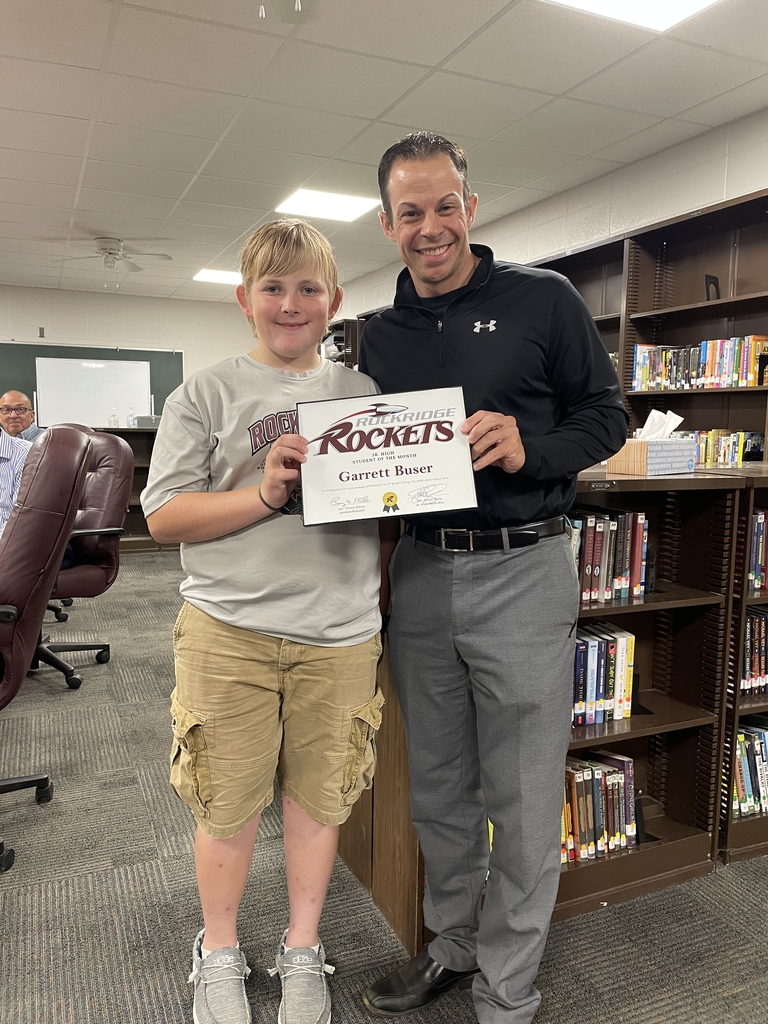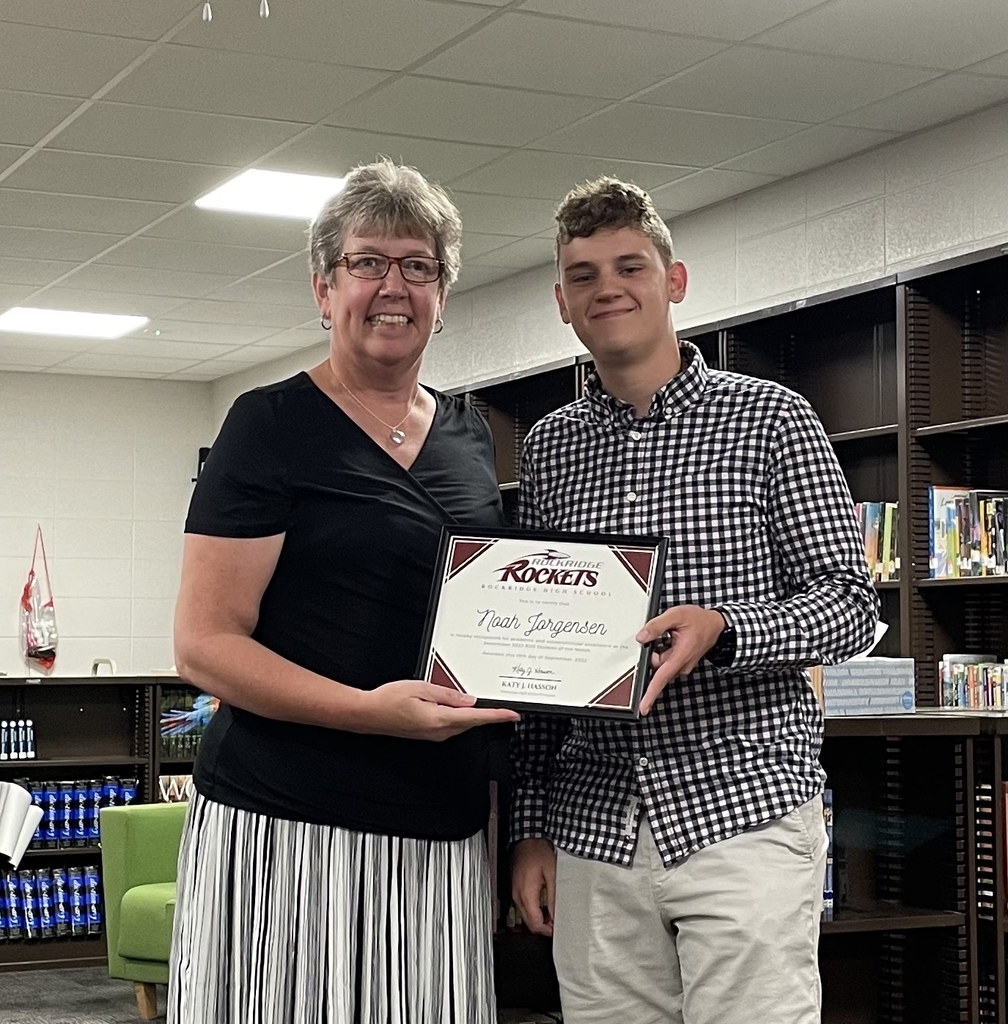 RHS is happy to announce that the National Honor Society's Rocket Closet is up and running in room NE-19 - located between Mrs. Neece's and Mr. Sealey's rooms at the High School. Thanks to the community's support, students and families are welcome to receive personal hygiene products or school supplies from the closet. It will be open every Monday after school until 4:30 pm. For product requests or donation information please contact Tami Clarke at
tclarke@rr300.org
.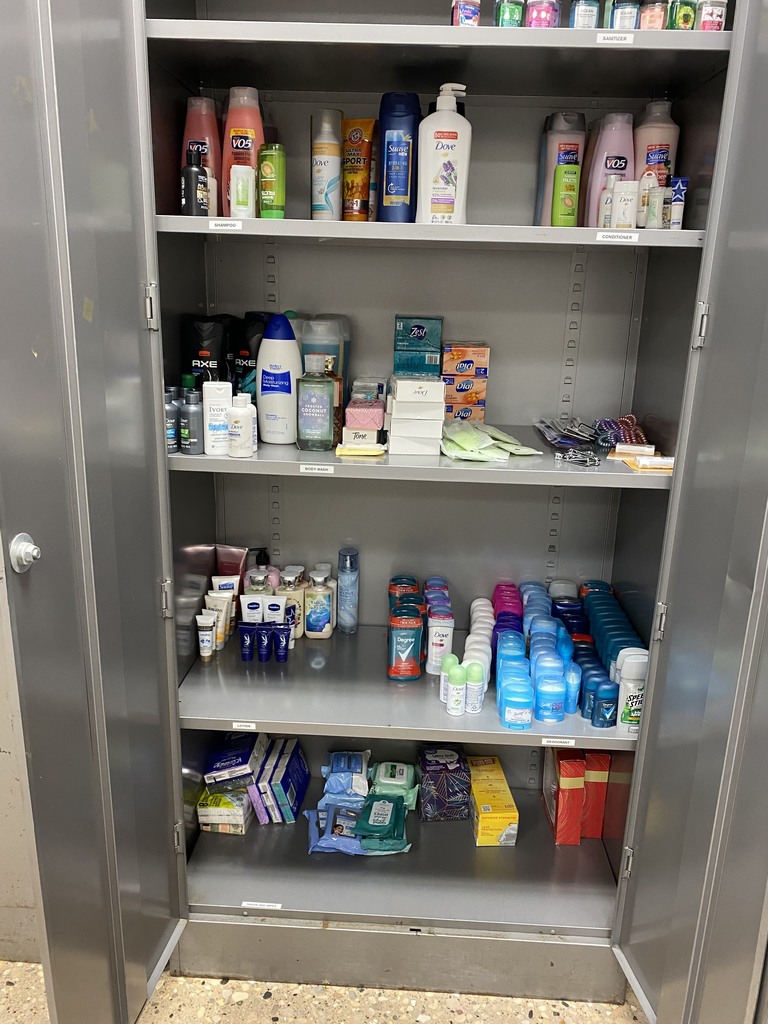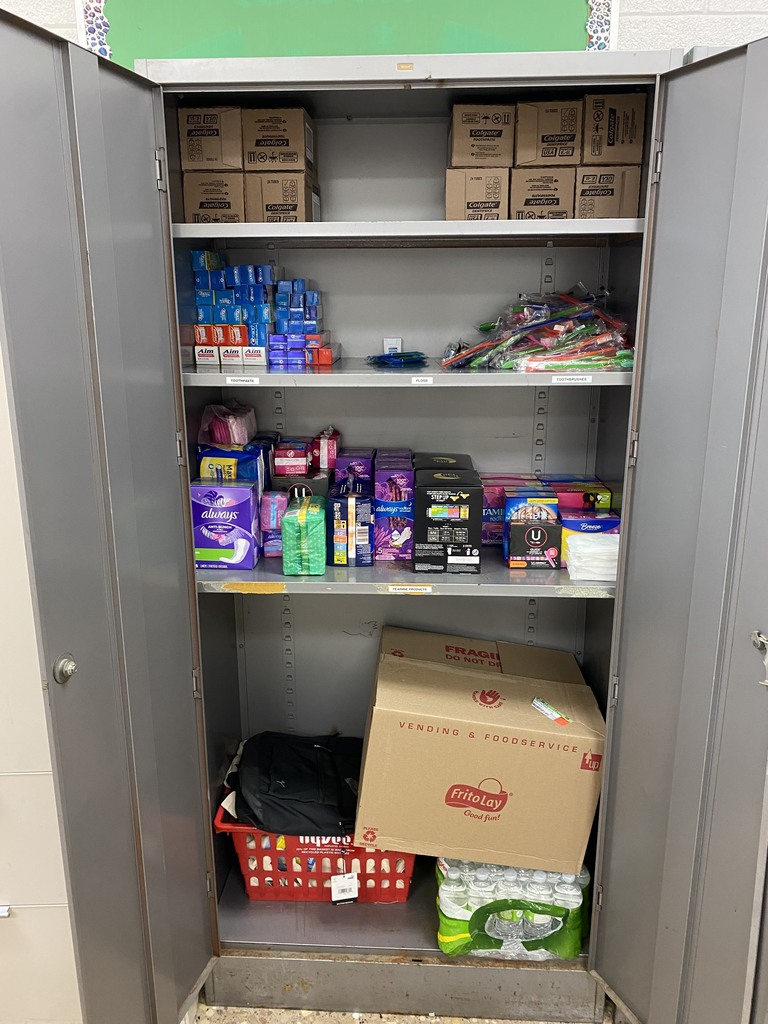 FAFSA 101 Night - Thursday, September 22nd at 6:30 pm in the RHS Auditorium - Parents of all Juniors & Seniors are encouraged to attend. Contact Mrs. Bohnsack with questions.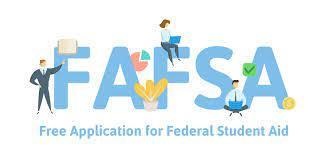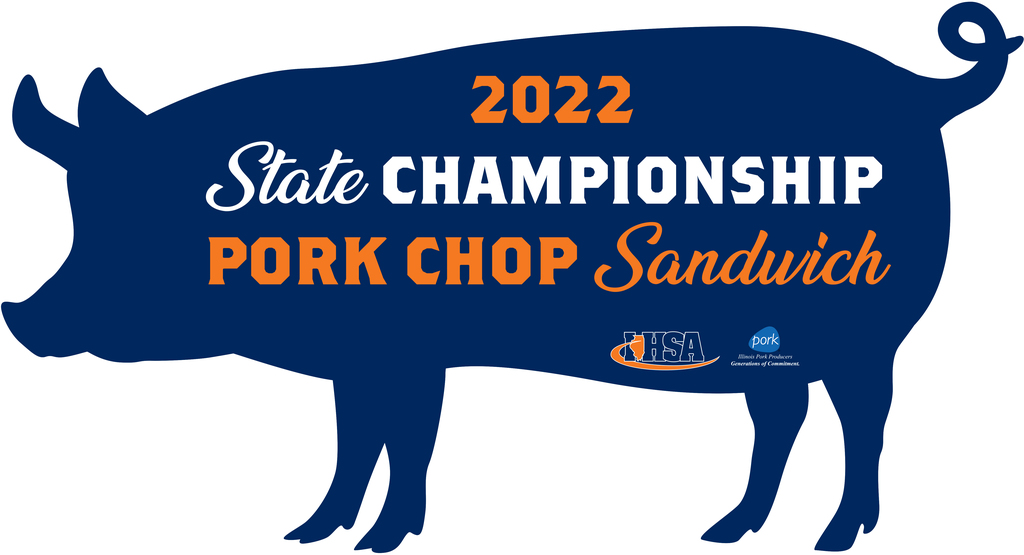 September 14, 2022 The District was informed by the Illinois Department of Transportation they will begin milling the three entrances on the North side of the Jr/Sr High School later today. Please use caution when entering and exiting the complex today and tomorrow.

The IHSA and the Illinois Pork Producers Association have teamed up to crown the best concession stand pork chop sandwich among IHSA schools!!! 58 IHSA schools - including Rockridge - have entered to compete in the second annual competition. Learn more about the process below or vote online to help us determine the Savory 16, Flavorful 4, and eventual state champion, who will receive a prize package from the Illinois Pork Producers Association. Voting is open from 8 am Sept 14 through 5 pm Sept 15 so vote now!
https://bit.ly/3BCKh2S

Last call to order Homecoming T-Shirts! All orders must be placed ONLINE by 11:59 pm on Sept 15th. Click the link for info:
https://bit.ly/3cARHtL

Job Posting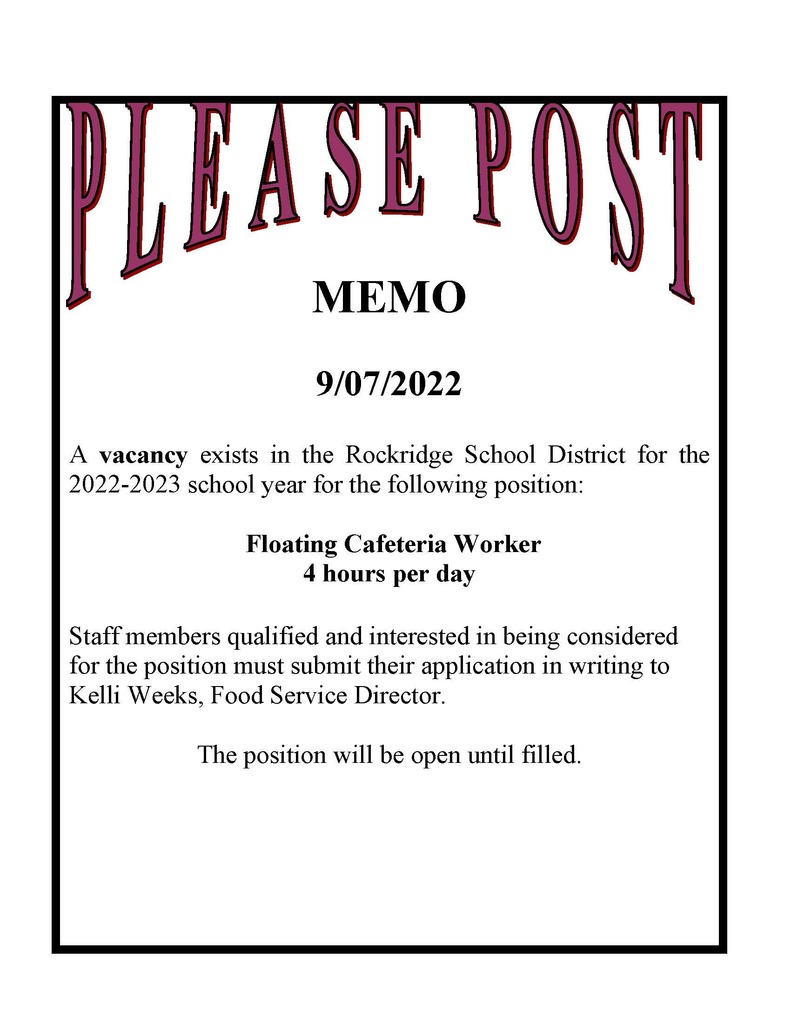 We are sorry to announce that tonight's FS game will NOT be streamed on the NFHS Network. There is an error with the internet connection that we are working to repair.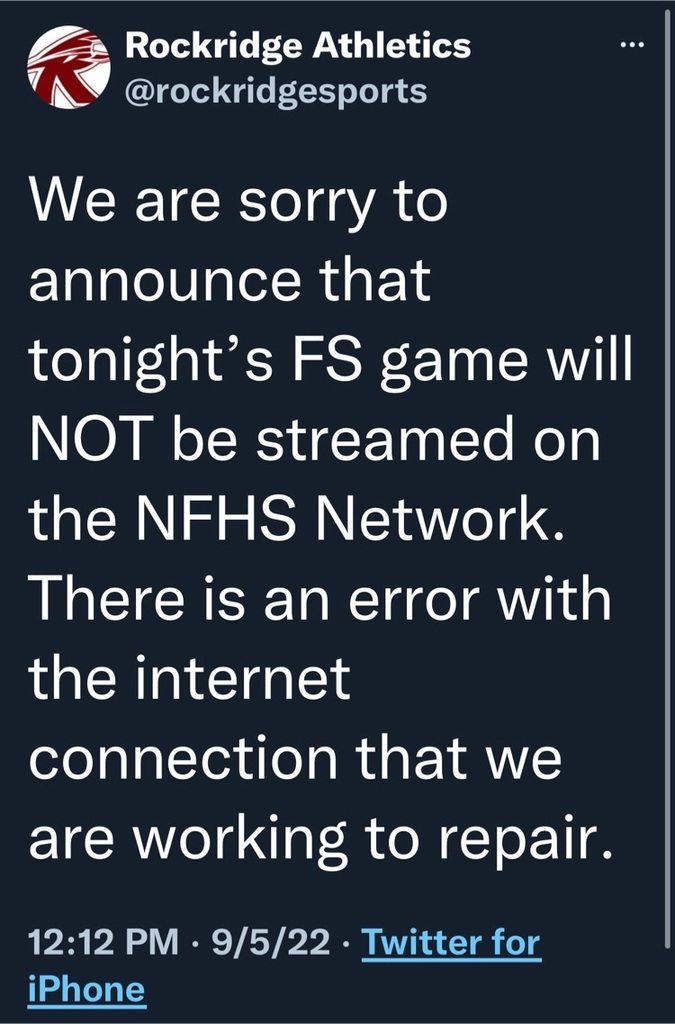 JH/HS Parents: Please see the link for info about one final order for PE sweatshirts & sweatpants before the weather cools off -
https://5il.co/1hbk3
- orders due by Sept 7th