Congratulations to RHS Senior Jacob Peterson who was selected as the March Student of the Month!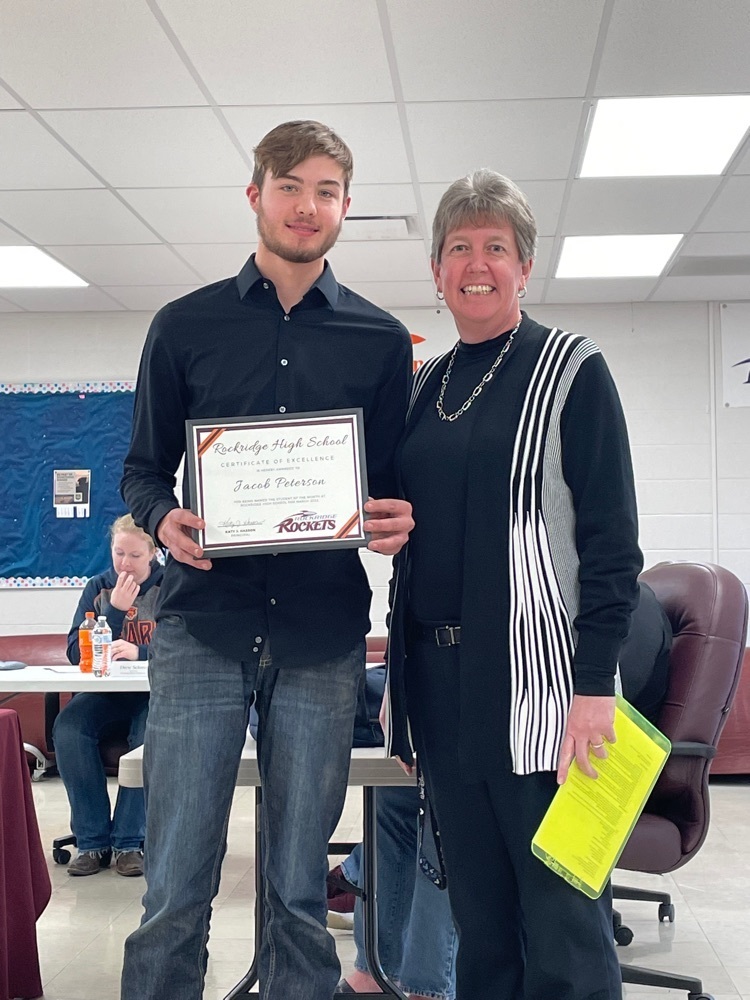 Congratulations to our Second Grade Students of the Month! TJ Waldron (IL City) & Veirah Bognar (Taylor Ridge)!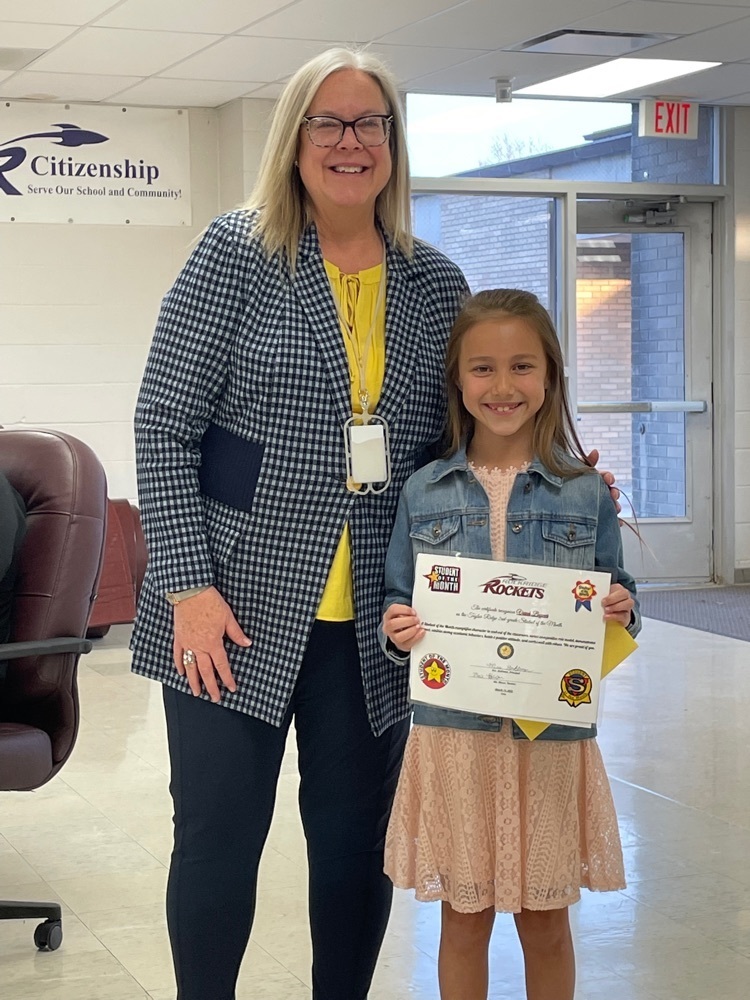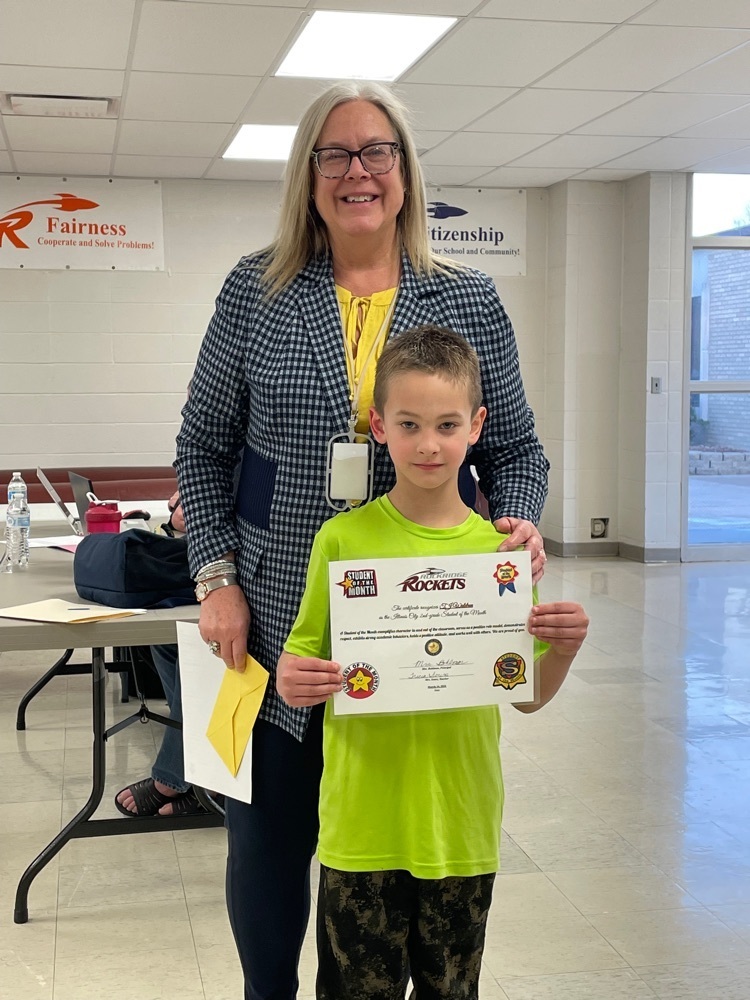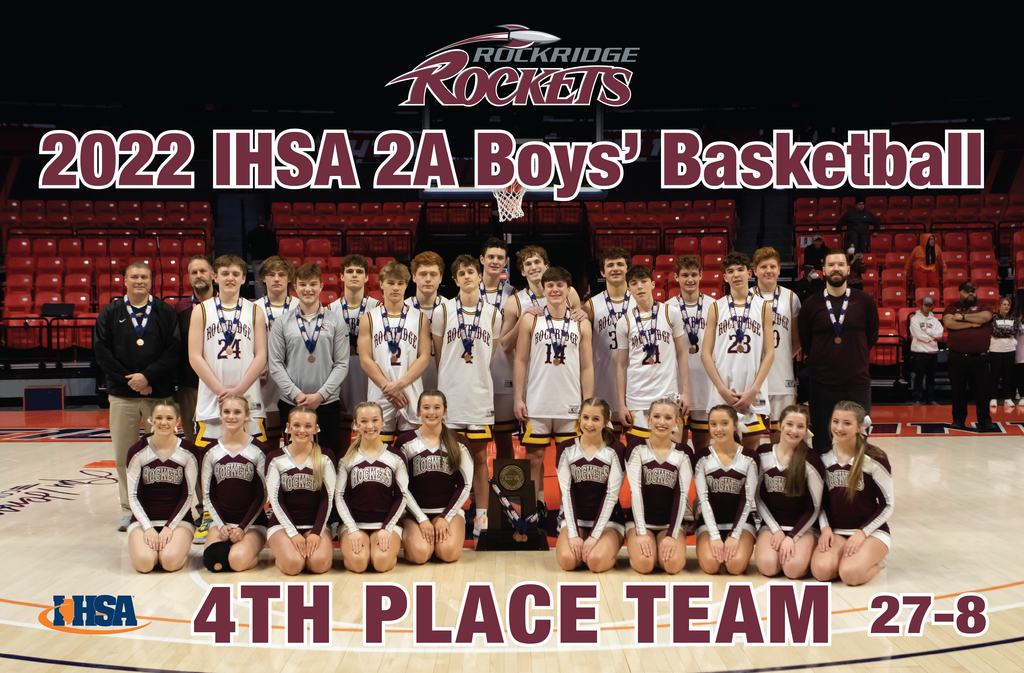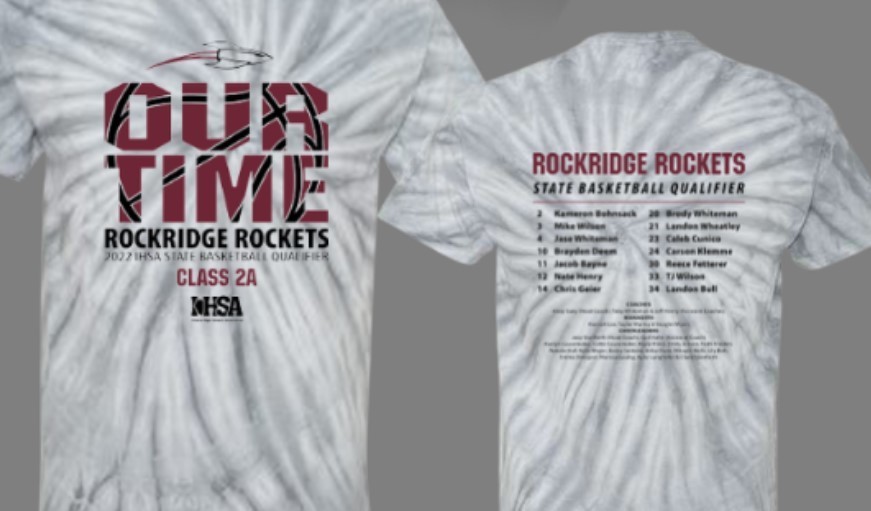 Thursday, March 10, 2022 will be a non-attendance day for all schools in the Rockridge CUSD #300. We will look at all possible options to make this day up later in our school calendar.

State BBall Tickets are on sale for Rocket Fans at StateFarmCenter.com. Click "Buy Tickets", then "IHSA Basketball Tickets". Look for the Promo Code box under the IHSA logo and enter MAROON2A to access our tickets in sections 218, 219, & 220.

A limited number of student tickets will be available in the "Orange Krush" section. These tickets will cost $30 for both games, & will be sold CASH ONLY from the RHS Office to students who have attended state series games along the way. Priority will be given to upperclassmen. Additional tickets for students and the general public are available online at
http://StateFarmCenter.com
. Click on "Buy tickets with promo code" and use code MAROON2A.

Results from today's @IHSA_IL Solo & Ensemble Contest: Rockridge is currently in 5th for Band, 2nd for Orchestra, 2nd for Choir, and tied for 2nd Overall in the Class B Music Sweepstakes. Final standings will come after Organizational Contest in April. Congratulations!!

The Rockets have advanced to the IHSA Super-Sectional on Monday. Game time is 7:00 pm at Sterling HS. Tickets are $9 and only available online via the GoFan app. There will be a FREE fan bus for RHS students that will load at 5:00 pm.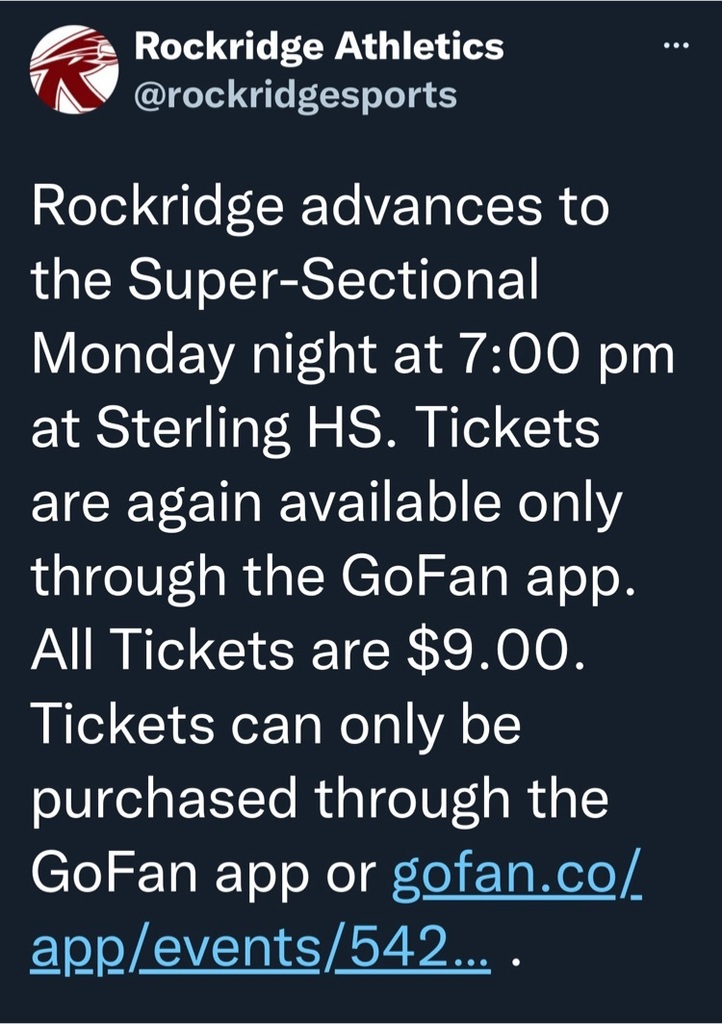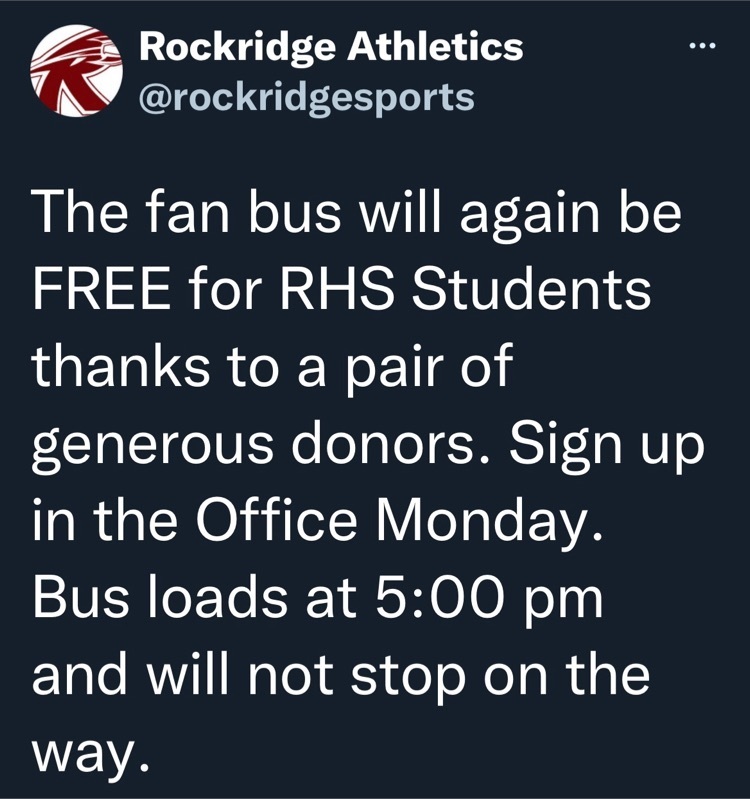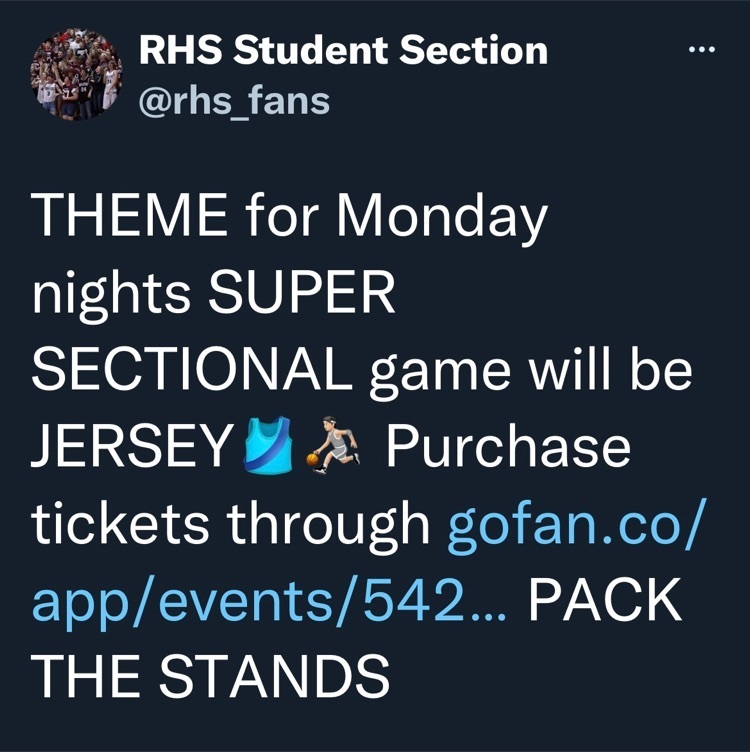 Good Luck today to the RHS Music Department as they compete in the @IHSA_IL Solo & Ensemble Contest at Monmouth-Roseville HS and look to add more hardware to the trophy case!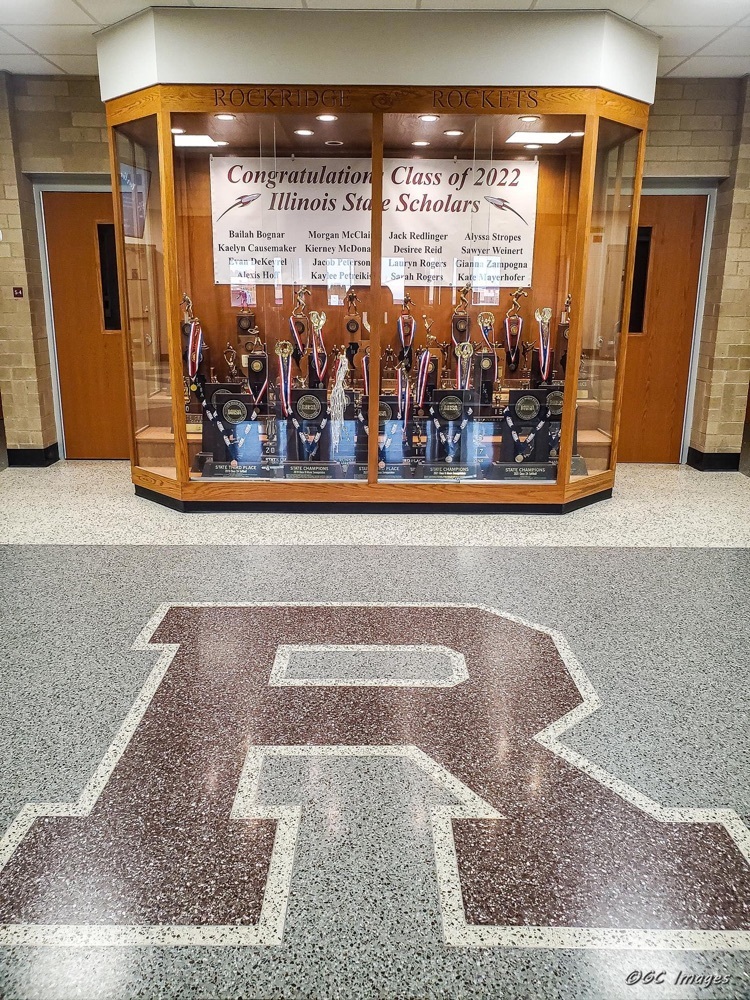 The 8th Grade Scholastic Bowl Team brought home the PLC Conference banner with their regular season-ending victory over Mercer County!!!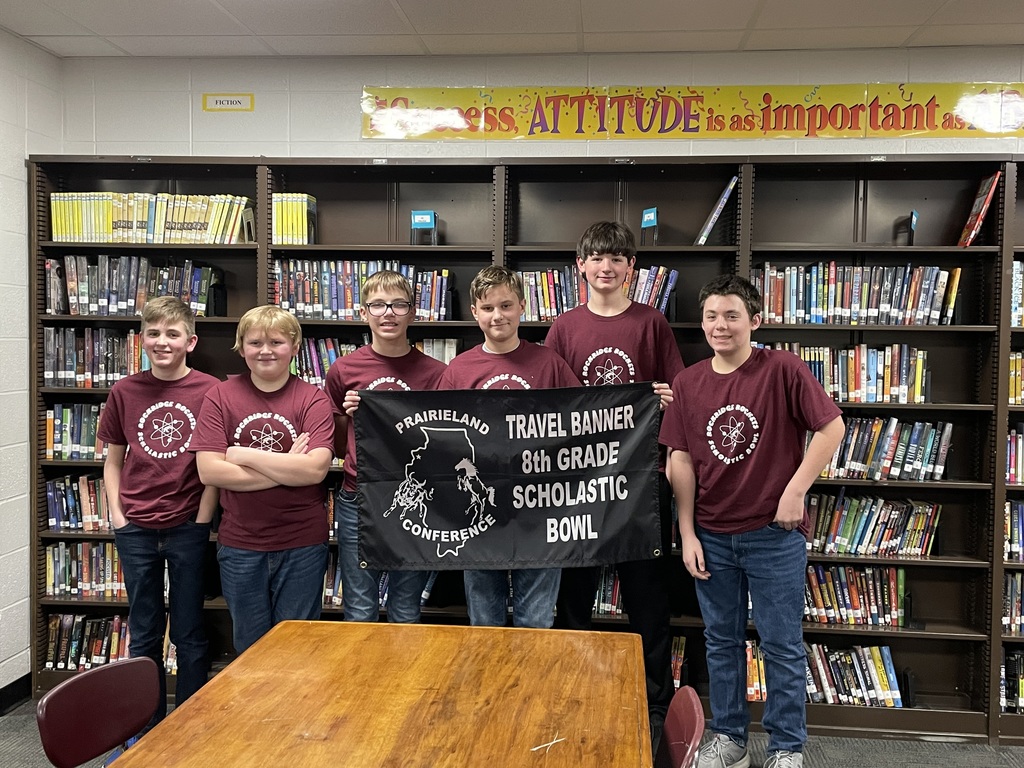 Congratulations to the 8th Grade Scholastic Bowl Team who won the Prairieland Conference Championship on March 3 at Mercer County!!!!! Way to go Rockets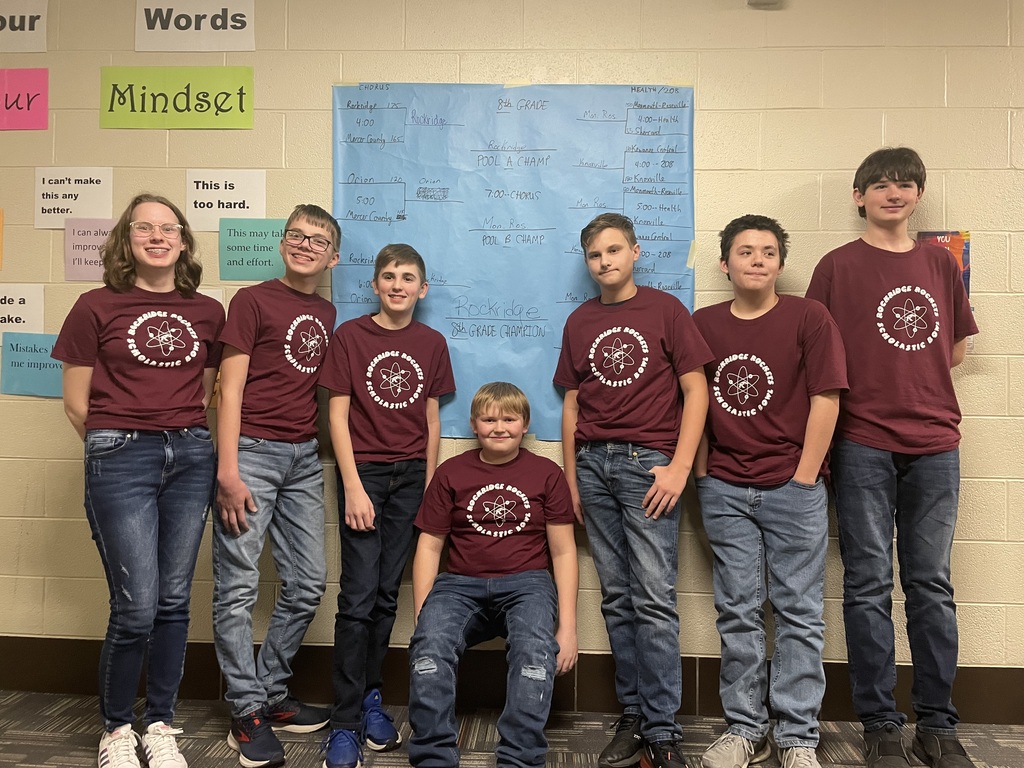 Rockridge faces Farmington tonight in the Sectional Championship at Mendota HS. Game time is 7:00 pm. Mike Wilson competes in the 3-pt Shootout at 5:30 pm. Mendota has additional parking available for fans behind the building.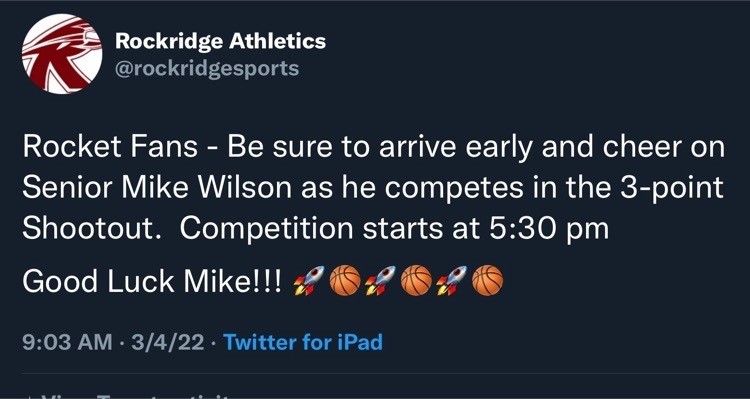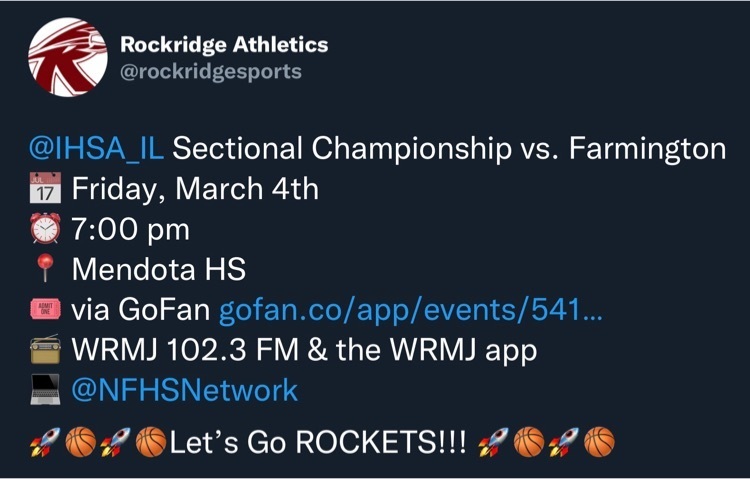 Congratulations to our newly inducted NHS Members!!