Show Choir Concert | Wed Dec 7 at 7:00 pm | RHS Auditorium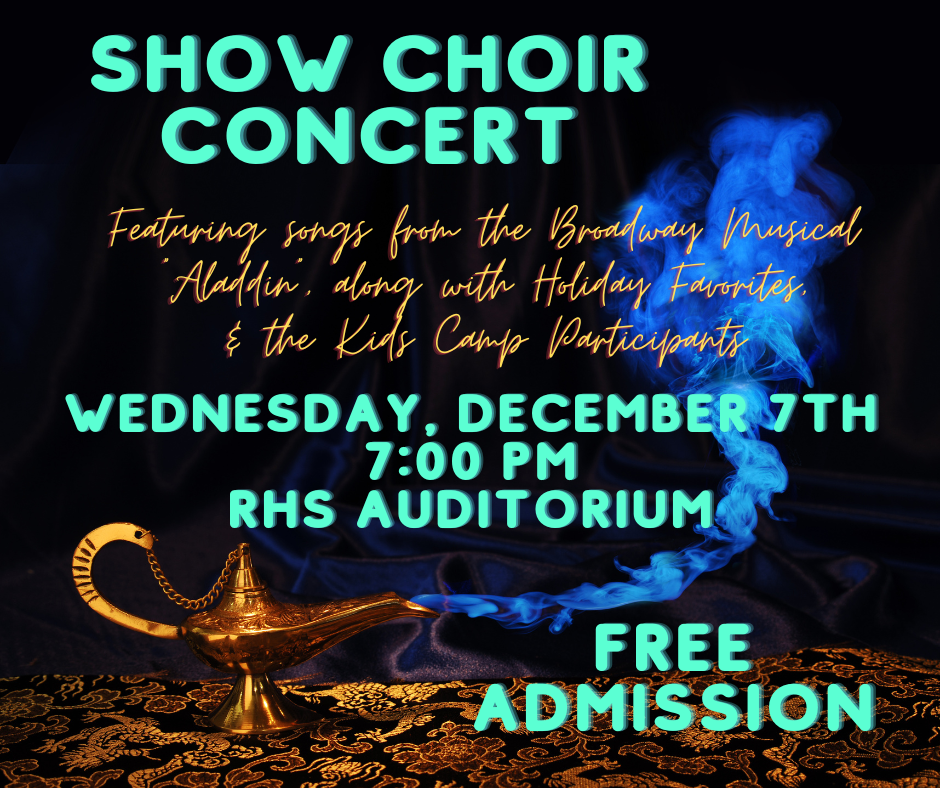 The RHS Student Council will be collecting non-perishable food items for the Food Drive at the Show Choir Concert next Wed Dec 7.

Jr. High & High School Parents - It is CYBER MONDAY! Now is the perfect time to order your student's 2022-23 Yearbook. Visit yearbookforever.com to place your online order.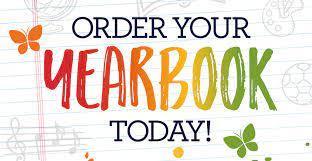 Congratulations to Reese Finch on being honored today as a member of the @IHSFCA1 All-State Football Team!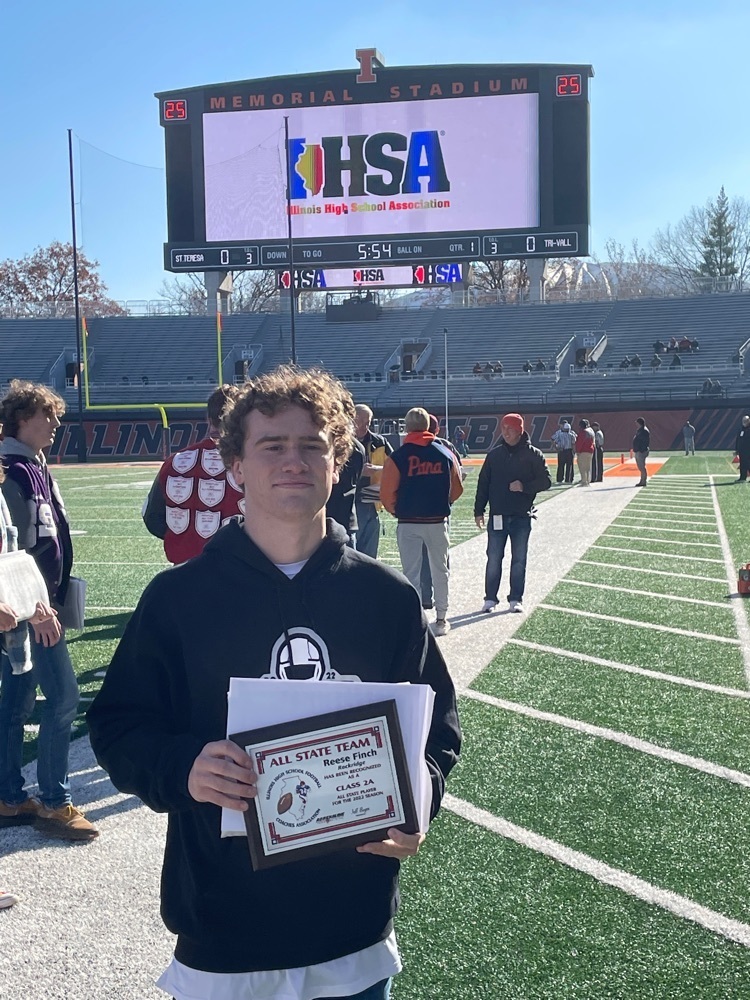 The Rockridge HS Student Council is sponsoring its annual Food Drive the week of November 28 - December 2. All donations will stay in our local communities to help re-stock the Food Pantries for the holiday season. Donations can be turned in to any district school building. Please see the flyer for the specific theme days and thanks in advance for any and all donations to help those in need in our community!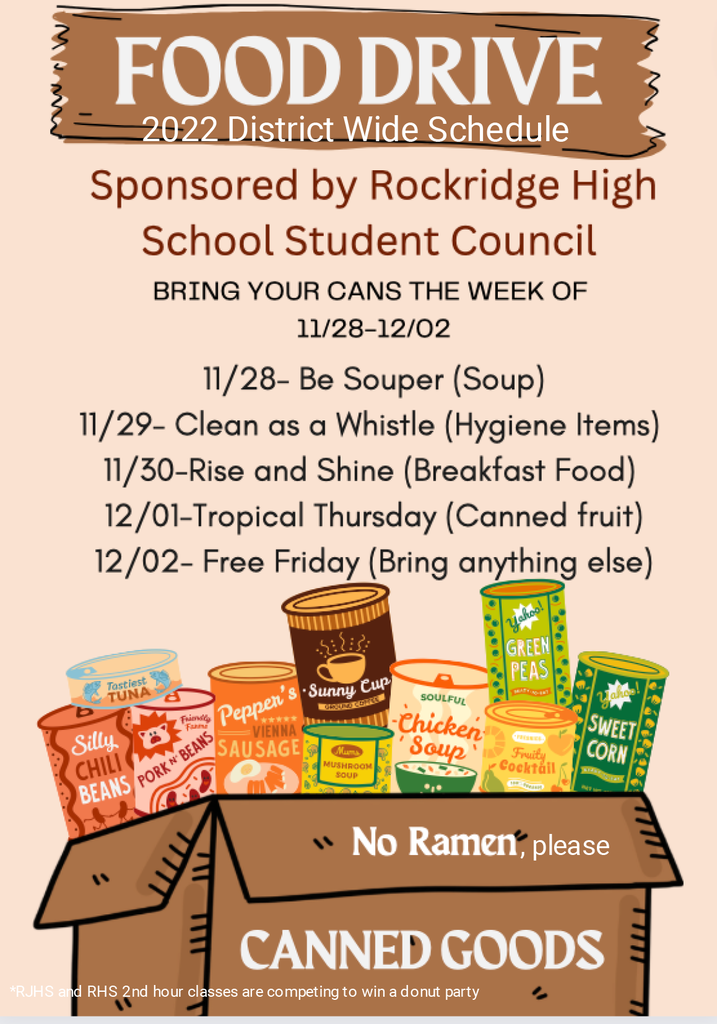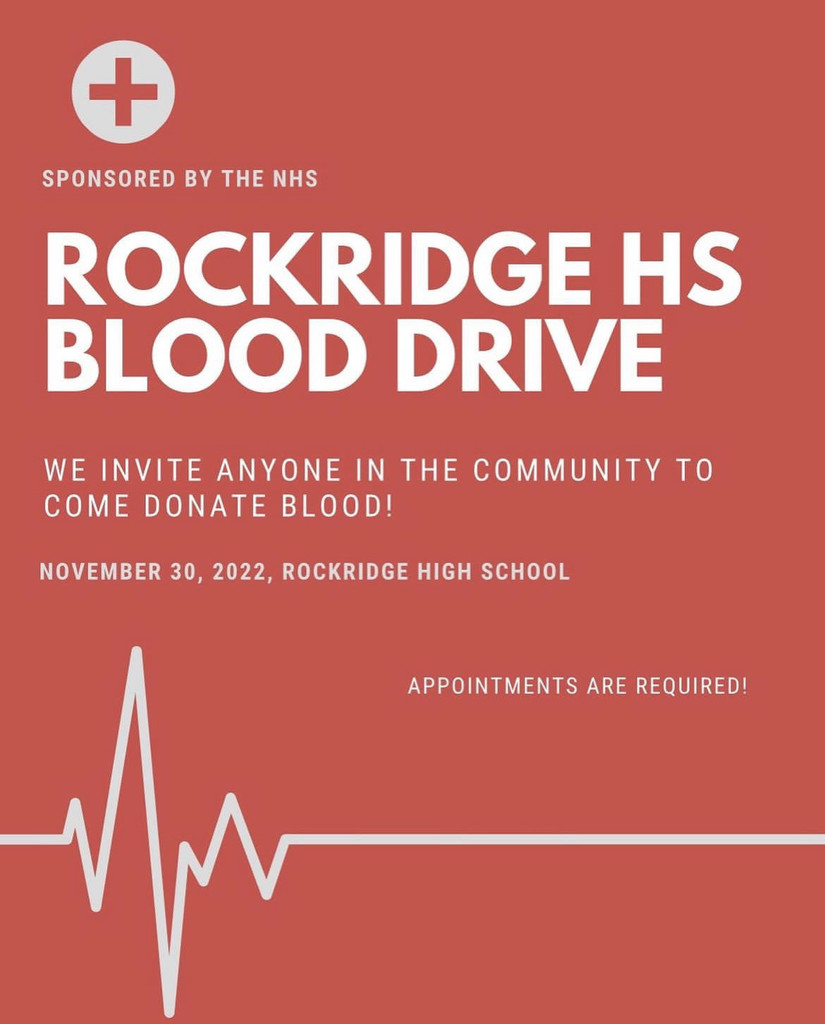 NHS is extending the Toys for Tots drive through Tuesday, November 22nd. We would love your help in collecting new toys for families in need this holiday season. Toys can be dropped off at any elementary school. The junior and senior high school are in a second hour competition— whichever class brings the most toys will win a donut party!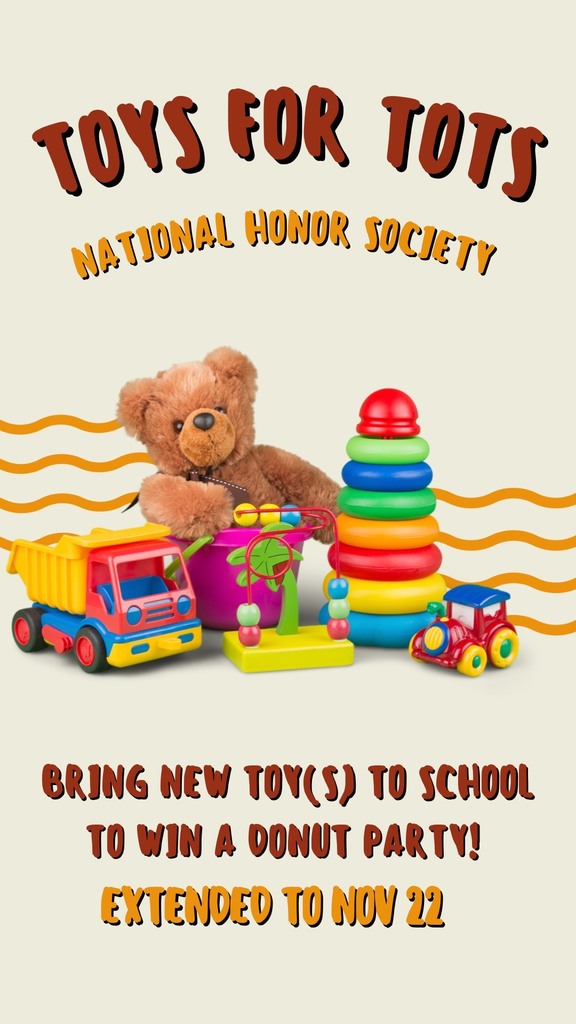 Winter weather means school closings and event cancellations. Download the Rockridge App to make sure you receive all the alerts!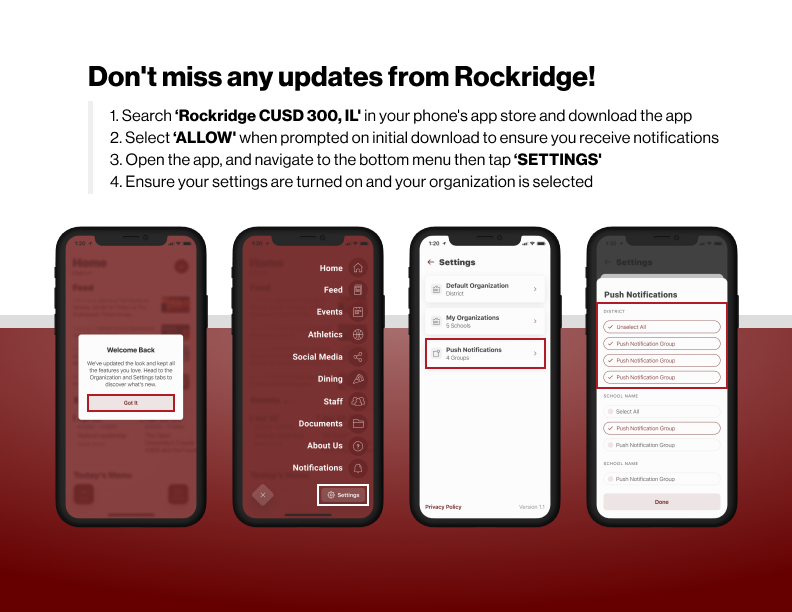 Slow down & be careful on your way to school this morning!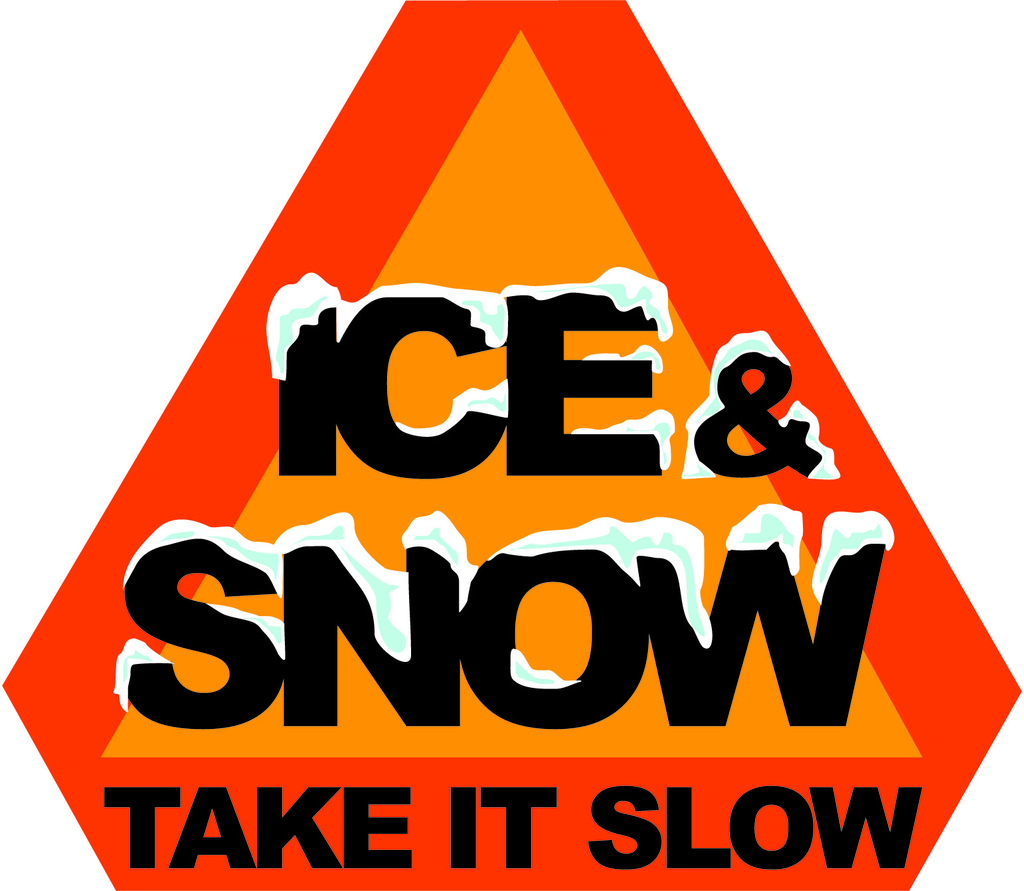 Congratulations to our November Students of the Month Aiden Frazelle (JH) and Malorie Workman (HS).

There are some slippery spots on the bleachers today. Be careful getting to your seat to cheer on the Rockets!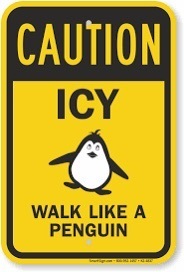 Come support the Rockets!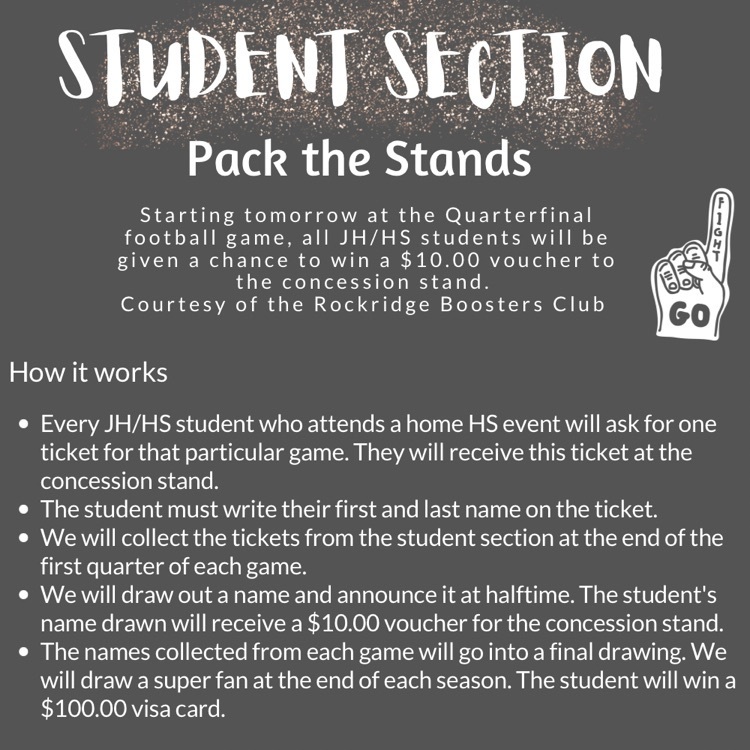 The Rockridge Boosters have opened their online Holiday Rocket Shop!
http://bit.ly/3EpXkGn
All items will be shipped. The store closes Nov 20.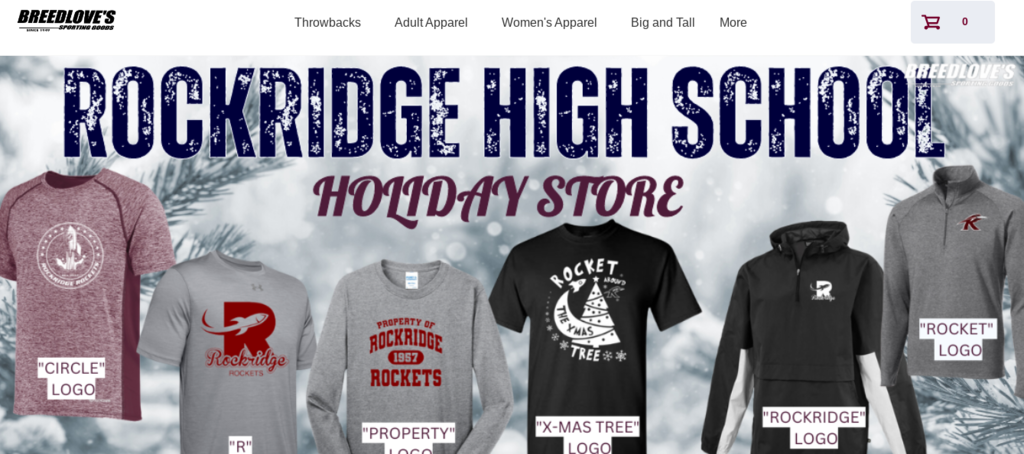 Thank you to everyone who helped make our Veterans Day Celebration a wonderful success this morning! Most importantly, we thank our Rockridge-area Veterans who we were able to honor today. Thank you for your service! A shout-out goes to the Rockridge FFA Chapter and advisors Ms. Kapraun & Mr. Christian for providing the breakfast and the Officers for performing the flag-folding ceremony. Thank you to Mr. Fischer-Oelschlaeger and the Choir members who performed all the musical selections. We appreciate the performance of the Dance Team and their coaches Mrs. Hofer & Mrs. Stegmiller. Thanks to Mrs. Clarke and the NHS Officers who read the narrative selections. We also thank the RHS Art Students and Mrs. Densberger who made keepsakes for the Veterans and all of the Taylor Ridge & Illinois City Elementary students who provided artistic placemats for the breakfast. We appreciate all who have served this great country!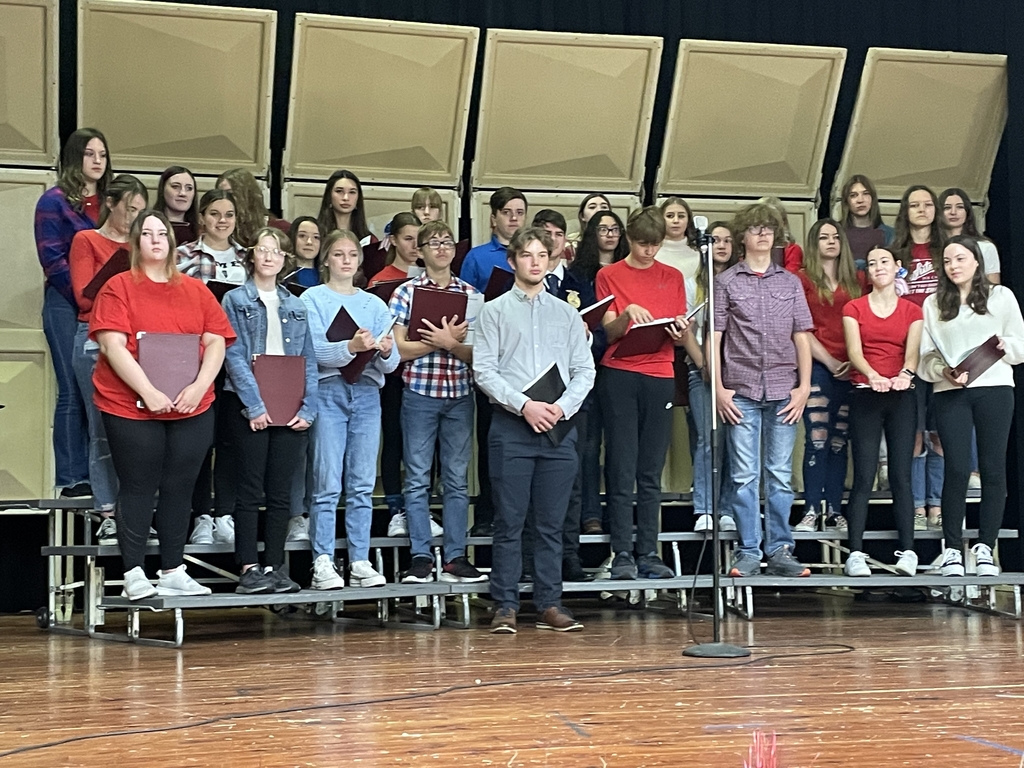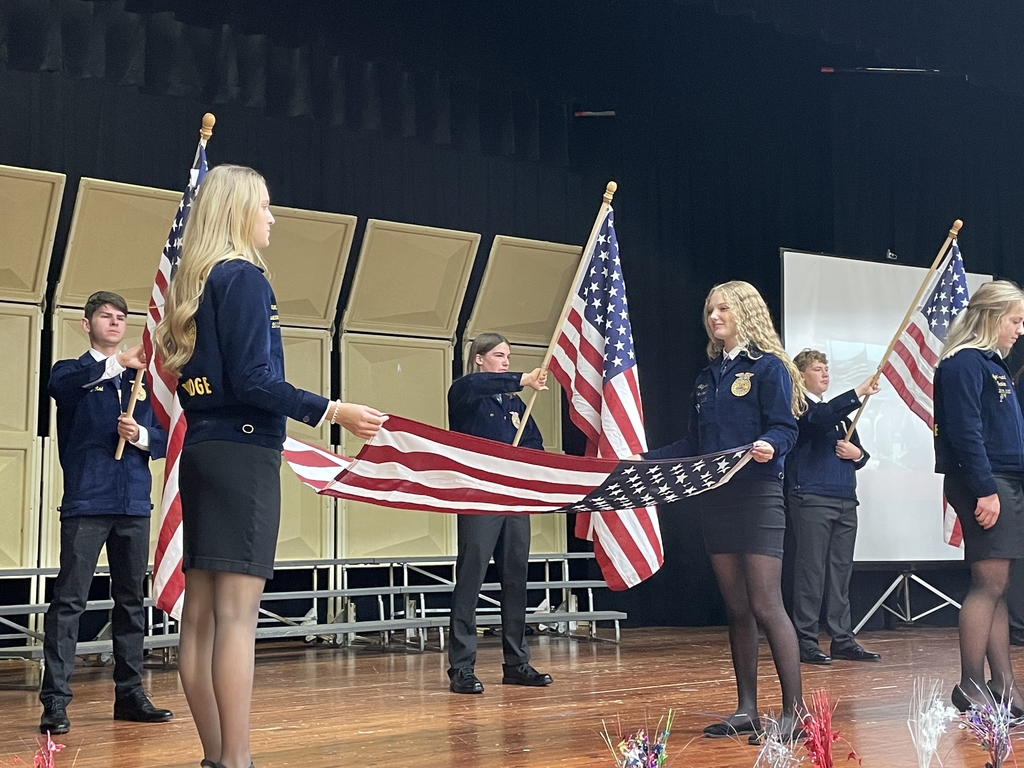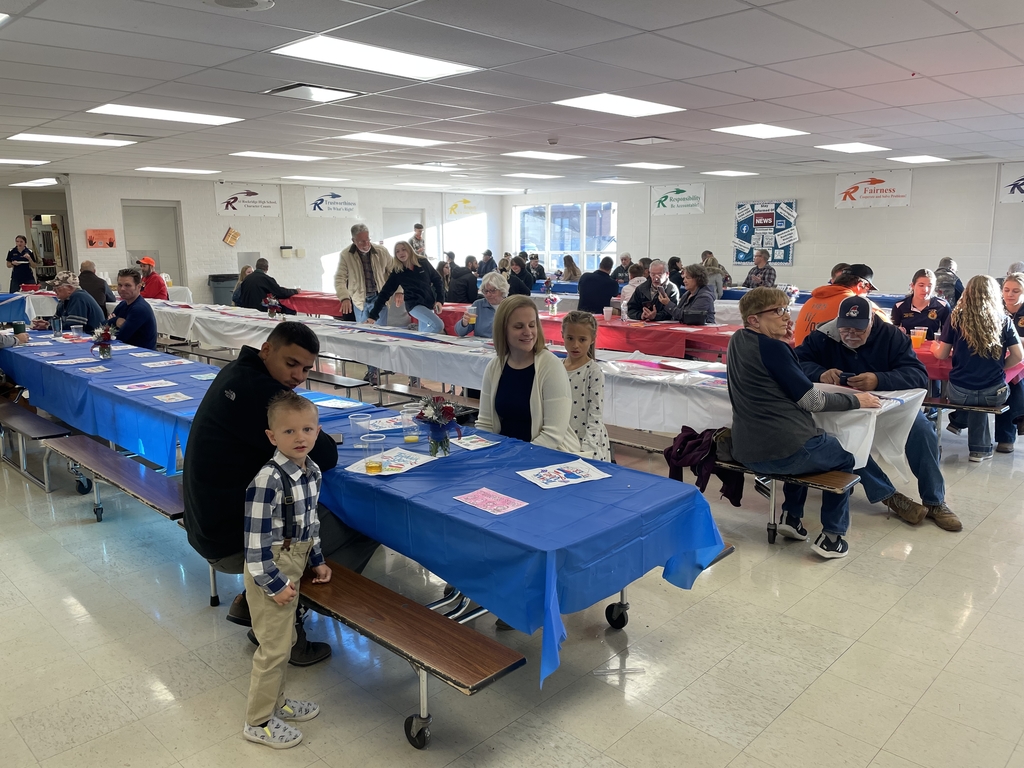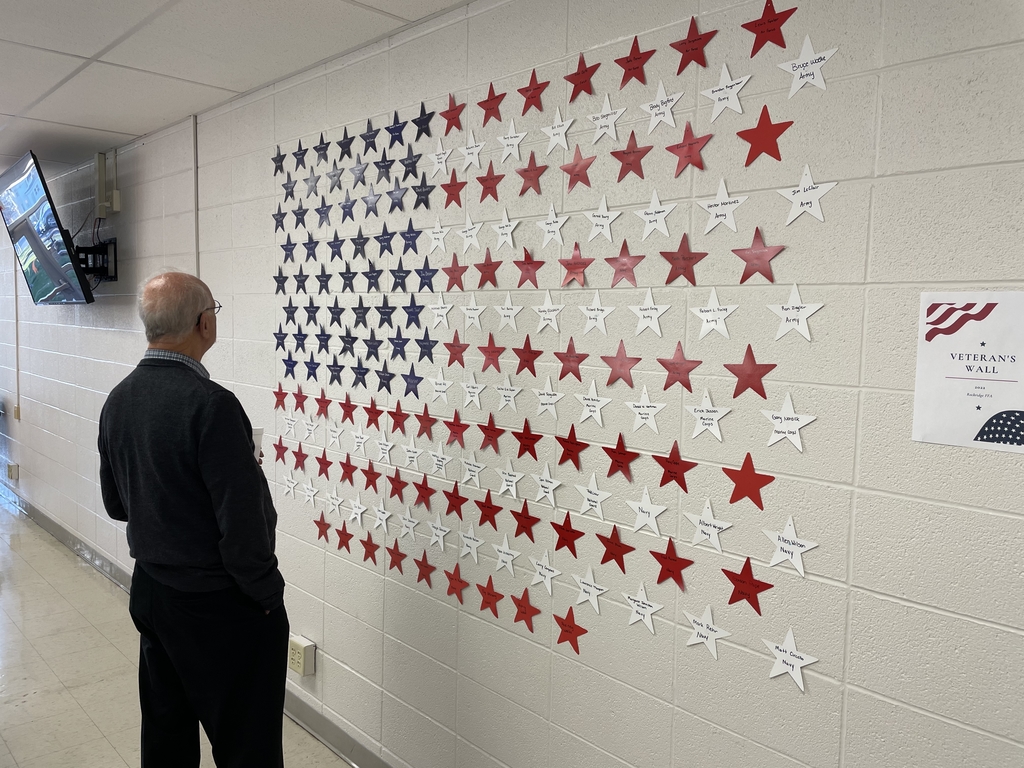 Here is the YouTube link to watch the Veterans Day Assembly Friday morning. The assembly will begin at approximately 8:15 am.
https://youtu.be/HfmJY6_vW5k

Last call to RSVP to our Veterans Day Breakfast and Assembly!
https://bit.ly/3slFfm6
or call the RHS Office at 309-793-8020.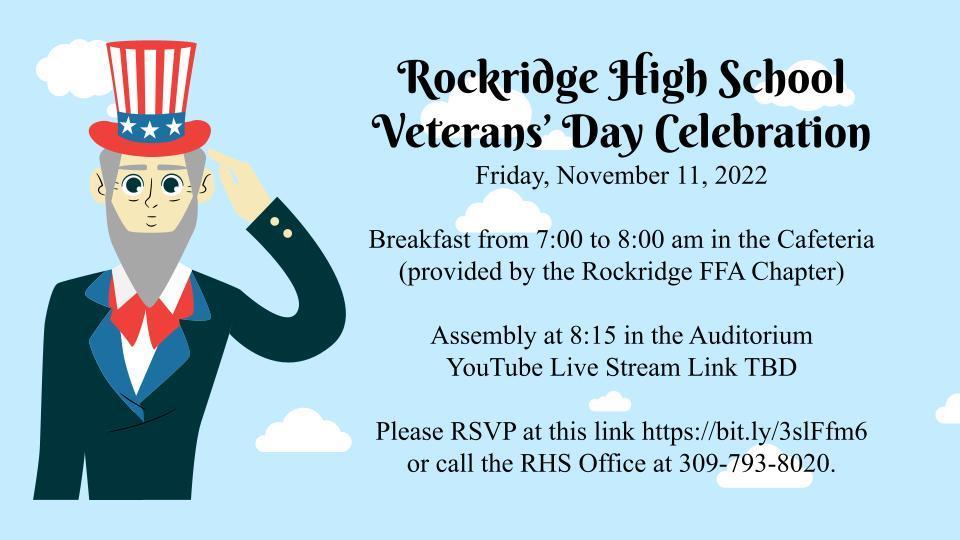 The RHS National Honor Society is hosting a blood drive Wednesday, November 30 from 8:30 am to 12:30 pm. We would like people from the community to donate blood for people in need. If you would like to donate blood, please sign up at
https://login.bloodcenter.org/donor/schedules/drive_schedule/115666
Any donations are greatly appreciated. Thank you.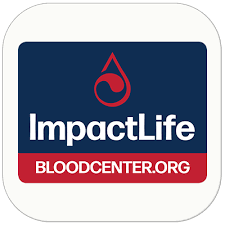 Congratulations to Payton Brown (Illinois State) & Kori Needham (St. Cloud State) who signed their National Letters of Intent to play collegiate softball today! Thanks also to the Rockridge Boosters, who donated the new backdrop and tablecloth for our events!!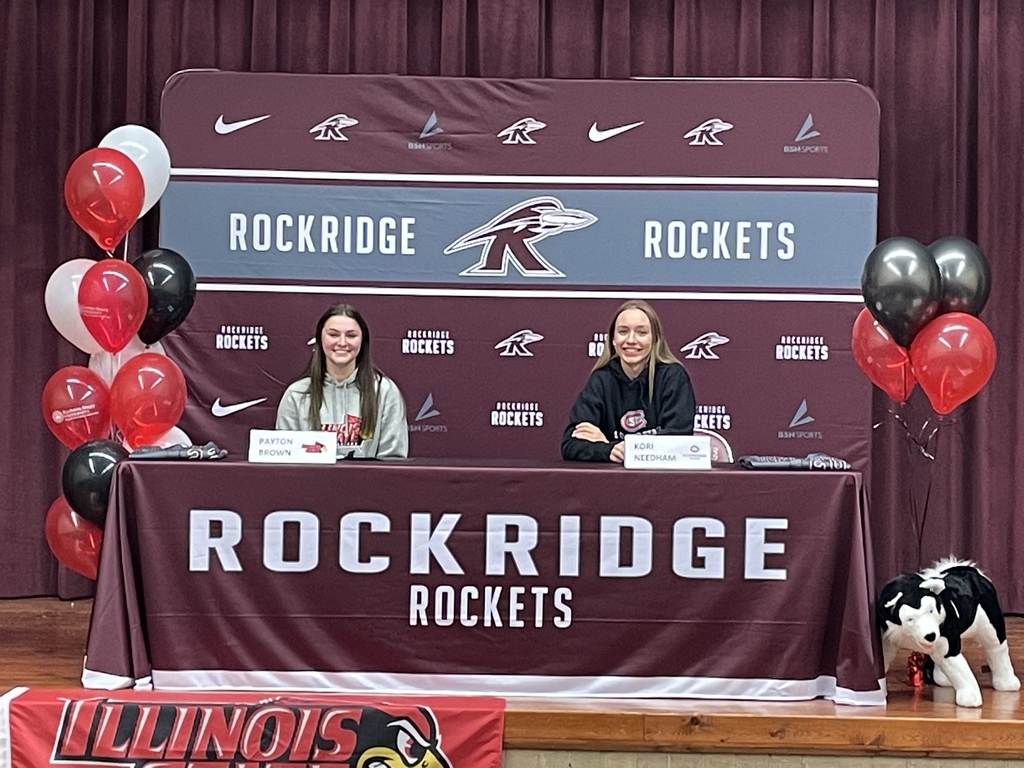 Come support your Rockets this Saturday at Rockridge. The gates open at 12:30 pm. Game time is 2:00pm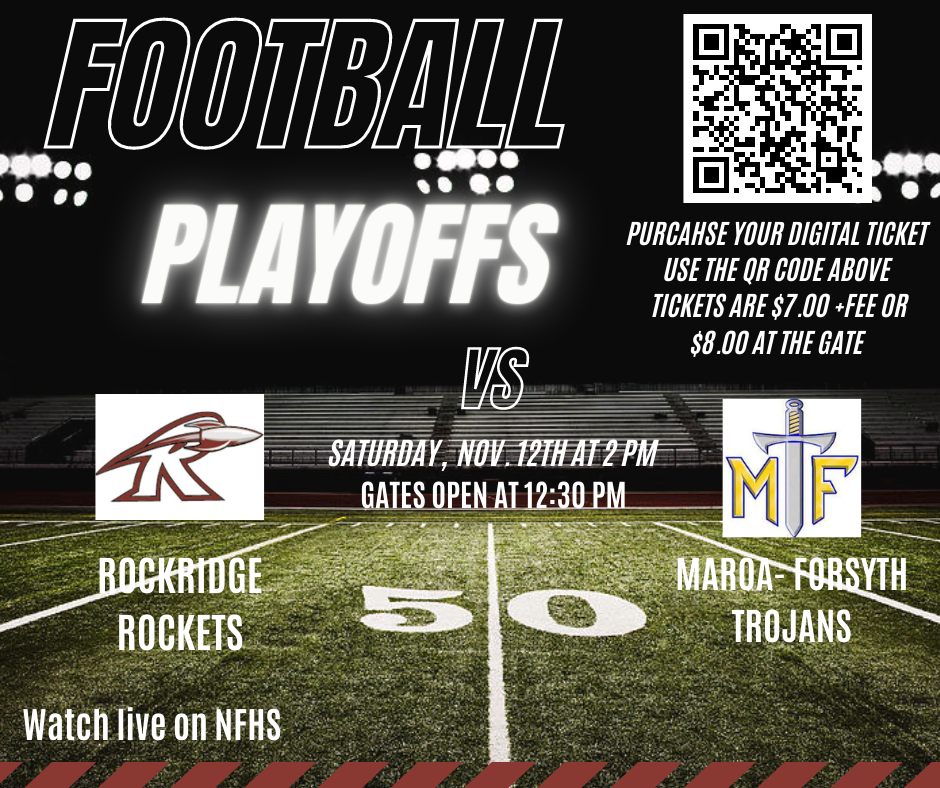 Come support the Rockets on their home field Saturday, November 12TH.